The automobile has been around for over a hundred years; and no we're not driving around in flying cars as we were promised so long ago. Although progress has been steadily made in the auto industry, it has only been the last 10 or so years that we've seen major innovation come to the auto industry.
Innovations such as reliable all-electric cars, small and very fuel efficient turbocharged gasoline/diesel engines, and even fully automated self-driving cars. Although cars that drive themselves won't be in your driveway in the next few years, other technologies are already making life easier for drivers. Technologies like Ford's MyFord Touch system, that let you talk to your car without the need for taking your eyes off the road or hands off the steering wheel.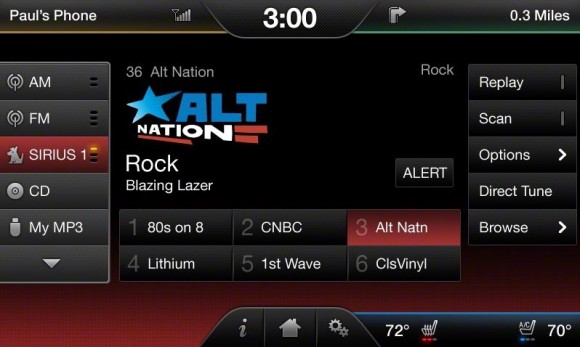 The SYNC with MyFord Touch system has been around for a few years; people have complained about it being hard to work with, but personally I've found it to be very easy to use, I'm sure the people that complain about the system are not very tech savvy like us.
Unlike some of the other manufacturers that only equip their high-end vehicles with systems like these, the MyFord Touch system can be had in high-end Ford vehicles or even economy cars like the Ford Focus.
The system is very easy to use and lets users control the navigation system, the entertainment system, and the climate control system. All the driver needs to do is click a button on the steering wheel and wait for the female voice saying "please say a command". Then pick one of the above systems and tell the system what to do with it.
For example, if the driver wants the temperature changed: click the button on the steering wheel, say climate, then temperature, and then the desired temperature (we'll say 18 degrees). The system will automatically adjust the temperature to 18 degrees Celsius. The steps on paper sound a bit long but when you're driving, it's pretty simple and you never have to take your attention away from the road.
The system works the say way for entertainment, letting you change stations, change volume, and change between AM, FM, and Satellite radio. For the navigation system, you can look up POI's and add addresses.
The future we were promised so long ago, in shows like the Jetsons, isn't here yet but we are getting ever closer. So much new technology has been put into new cars in the last decade; we can't wait to see what the next 10 years are going to bring us.