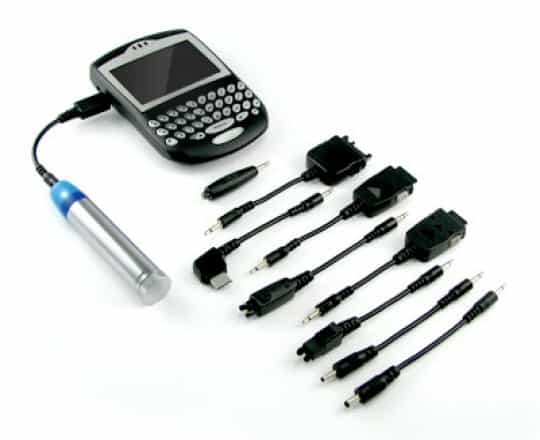 These days, our eyes and hands are glued to our smart phones thanks to Facebook, tweeting, the million Apps and of course, all that sexting that takes place with hot babes I met on Craigslist. While lost in this fantasy world behind a screen, we sometimes do tend to lose track of how much juice we have left for our mobile devices. Four or five years ago, I would charge my phone every four days or so but those days are long gone. After running all those Apps all day, my phone needs replenishment each night.
I think I need to start carrying the Turbocell AA Battery Powered Cell Phone Charger on me. This charger runs on a single AA battery and can provide up to two hours of juice for your cell phone. The charger is about the size of a pack of gum and the kit is capable of charging 9 different phones including Audiovox, LG, Motorola, Blackberry, Sony/Ericsson, Nokia, Nextel, and Samsung.
The Turbocell AA Battery Powered Cell Phone Charger can be picked up on Amazon, just search it.