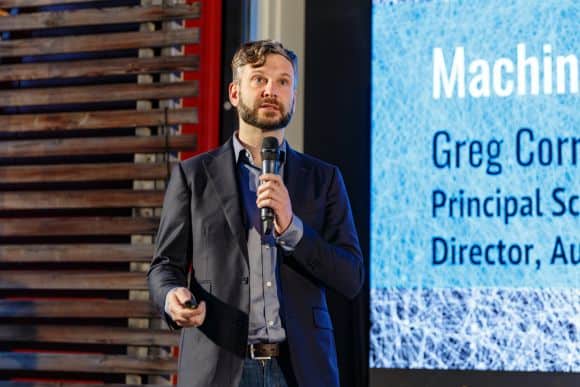 When it comes to business integration, artificial intelligence (AI) draws the line between standard or conventional and advanced or modern. Those relentlessly searching for simplifying applications integration into an enterprise should undoubtedly direct their attention towards integration platforms with capabilities exceeding human capacity. Everyone has witnessed the increased popularity of artificial intelligence, from instant machine translations to self-driving vehicles so the following question inevitably arises: why not benefit from this technological wonder to facilitate digital business transformation? Maybe just gathering every member of the organization and working incessantly towards achieving the same goal, namely business integration, will soon become a thing of the past and humans will rely more on AI. Connecting users, systems and endpoints in multi-organization ecosystems already represents a vital step, making business integration prevalent, but this does not mean that companies do not face challenges or obstacles like costs exceeding the limited budget, deadline extension, complexity, multiple system coordination and high maintenance. 
Common challenges faced by companies enabling new integrations
More specifically, those who believe that integration simply refers to ensuring connection between two tools are terribly mistaken. Between automating existing business processes and adopting new ones, all members within the organization must foresee potential interactions between the two systems prepared for connection. Since they have to create, transfer and delete data, they must anticipate the consequences. For instance, they have to know right from the start who is going to own or have access to the data exchanged. In order to coordinate every move perfectly, establishing a clear plan becomes fundamental. After the launching of new integrations, maintaining the two systems is also important in order to avoid updates delay and broken API updates. Choosing the right tool for this mission – business integration, falls into the category of challenges as well, especially taking into account the multitude of options available on the market. The main criteria when approaching the selection process includes quickly setting up connections, maximizing IT resources, lowering TCO, realizing valuable operational efficiencies and generating revenue faster. Shortly, application leaders need a real business solution.
The emergence of AI represents a gift for business users
The reality is that some organizations struggle to overcome resource constraints, meet established deadlines and stick with the established budget. Practically, they have not found yet ways of doing more with less effort, time and money. Artificial Intelligence capabilities have the purpose to help those organizations by offering them simpler ways to integrate applications successfully into any enterprise. Those who already realized the major impact AI can have on their execution of integration processes did not hesitate to arm their platforms with it. The most recognized benefits provided by this decision include reduction of usage complexity, which lowers the time and expenses, eliminating the need for business users to resort to integrations specialists or professional developers, optimal alignment, the use of data structures and designed applications as integrated business solutions and access to configurable integration artefacts. Without a doubt, artificial intelligence improves the performance level of integration flow execution.