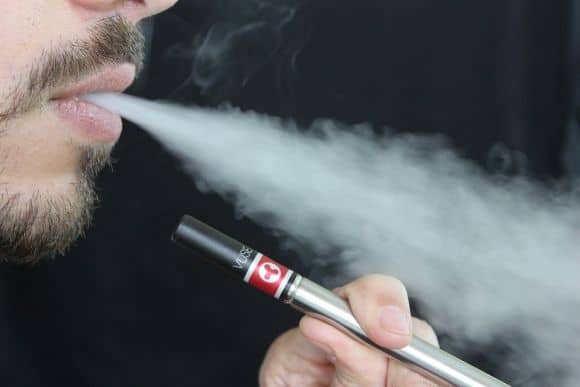 Technology has truly implanted itself into all facets of life. Shopping, traveling and buying a new vehicle can be simplified thanks to the Internet. While some changes have been obvious, a few changes have flown under the radar. This is definitely the case when it comes to the electronic cigarette. These products rely heavily on technology to work as intended and to attract the consumer. The latest change is to sync smartphone applications with electronic cigarettes. How does it work and what benefits can it provide? You'll find out below!
Understanding The Electronic Cigarette
As mentioned above, the e-cigarette relies heavily on technology. Unlike conventional cigarettes, the electronic cigarette does not utilize an open flame. Instead, it actually vaporizes the liquid. Then, the user will inhale the vapor that is produced by the device. Depending on the product in question, the user may be able to use their e-cigarette with herbs and eliquid. These products utilize batteries and an internal heating source to heat up the liquid and create the vapor. Since the e-cigarette and technology already closely correlate with one another, it is only natural for manufacturers to take this relationship one step further.
A High-Tech Cigarette Getting Smarter
The standard e-cigarette is high-tech in its own right. Without technology, this product wouldn't work as intended. Of course, there is still a lot to be desired. Until recently, e-cigarettes were fairly basic in terms of user control. Today, that is beginning to change. Several electronic cigarettes and vaporizers, which can be controlled through a smartphone app, have hit the market. These products, which are often referred to as smart vaporizers, have quickly grown in popularity.
The smartphone connectivity gives the user quicker and easier control over their device and its functionality. The Elevape Smart Vaporizer, Firefly 2 and the Crafty Vaporizer are relatively new, but their smart functionality will definitely help to revolutionize the market.
Mobile App Control
What makes these products different from their competitors? At this point in time, the smartphone controlled vaporizers are fairly simplistic, but they do offer a few additional benefits. Take the Crafty Vaporizer for example. The mobile app is very simple, but it still gives the user additional control over their vaporizer and its settings. This is the same with the Firefly 2. By using the smartphone application, the user will be able to use the app to change their vaporizer's temperature settings and also check the battery's status.
The Firefly 2 is slightly more beneficial, thanks to the included Information Center. This feature gives the user access to frequently asked questions and answers directly through the smartphone application. This makes it easier to find the answers you need and certainly beats having to search online for assistance.
More To Come
While these devices are fairly simple at this point in time, it is almost certain that they'll evolve in the coming years. In the future, it is likely that users will be able to pinpoint the exact location of their vaporizer through their smartphone. They will also gain even more control through the app. These technological advancements will ultimately help the e-cigarette industry become even more popular and relevant.