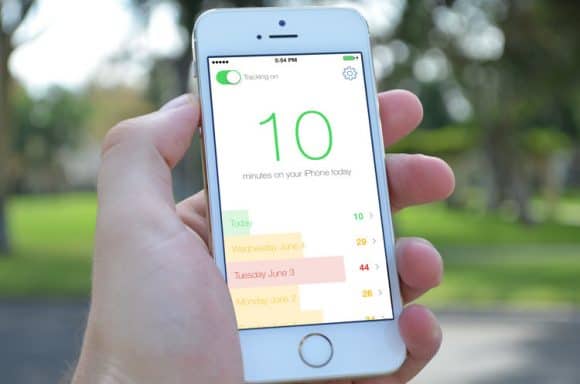 In today's world, the majority of us have probably had days where we have wasted hours and hours on our mobile phones or tablets. And chances are, it was probably spent on nothing too useful. Regardless of what we look at, we're all getting way too much screen time. I know I have in the past and sometimes still do. The Moment app is here to help you keep track of your usage. 
If you have an iOS device, then the Moment for reducing screen time is now. The app will track the usage on your device and cut you off when you've had too much (as decided by your settings in the app). The idea is too see how much time you're spending on your device by monitoring data usage. By seeing your screen time in plain form, it may help you spend less time on your gadgets.
The app allows you to set daily limits and will cut you off when you have reached whatever was set by you. You can also tell the app to give you a notification warning instead of cutting you off. You'll probably be surprised how much time you spend on your device.
At the present moment, the app is only available for iOS but they do have a sign up page for Android users to be notified so they might have something in the works. If you want the app, feel free to head over to your App Store and download Moment.