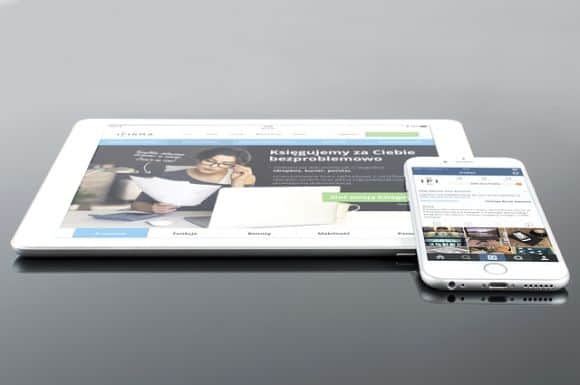 For entrepreneurs who wish to establish their mobile presence, a common predicament would be whether build a mobile website or to create a dedicated mobile application for users to download – or perhaps do both. A mobile website functions like any other website but is designed for the smaller screens of smartphones and tablets. Mobile apps, on the other hand, are applications that are downloaded and installed on mobile devices.
If you are caught in the middle and cannot decide which one to invest in, read on to learn about the benefits you can gain from each.
5 Advantages of Mobile Websites Over Mobile Apps
Instant access. A mobile website can be easily accessed by users on their internet browser across various devices. All they need to do is type in the URL or click on a saved bookmark. A mobile app, however, needs to be downloaded first before users can access its content.
Compatibility with mobile devices. Building a mobile website is easier because it does not require a separate version for every type of device or platform. Mobile website URLs can also be integrated within other mobile technologies like short message service (SMS), quick response (QR) codes, and near field communication (NFC).
Updating is easier and faster. When updating content or design for a mobile website, all you need to do is edit and click on publish and the recent changes are immediately visible. On the other hand, making changes to a mobile app would require users to allow their device to update the app in order for them to see the changes. If they don't, functionality may be broken.
Availability. Unlike a mobile app, a mobile website cannot be deleted by users and will always be easily available as long as the device is connected to the internet. Due to limited memory capacity in smartphones and tablets, users often delete apps which they do not find useful and, once they delete an app, they usually do not come back to the store and reinstall them.
More time and cost efficient. Mobile website development relatively takes less time and money, considering there is no need for constant upgrades, beta testing, and ongoing development to address compatibility issues.
5 Advantages of Mobile Apps Over Mobile Websites
Online and offline accessibility. Once downloaded, it only takes a tap on the app icon for the user to open a mobile app, making it easier and faster for them to access the information they need. And unlike mobile sites which require an internet connection, there are many apps which can be accessed even when users are offline.
More engagement with users. According to Flurry, an apps analytics and ad tools marketplace for developers, the average consumer spends about 2 hours and 42 minutes on mobile devices every day. 86 percent of that time is spent in mobile apps and the remaining 14 percent is spent browsing the web. And out of the time spent in apps, 32 percent is spent on gaming, a statistic that might be useful for online game providers. For instance, an online bingo website can benefit from creating a mobile bingo app given the high ratio of users spending time on game apps. In our example, Sun Bingo provides a mobile app in order to ensure mobile players can enjoy full functionality, but in fact also allows playing on the mobile website.
More effective means of connecting to users. The standard means of communication to mobile website users is through emails once they sign up to receive news and updates, which either land in spam folders or remain unread until they are deleted. But when a user downloads an app, they no longer have to sign up to receive alerts. Instead, they have the option to receive push and in-app notifications on their device and via the app itself.
Integrates with mobile device tools. An app can be allowed to access the various tools within the mobile device, such as the gallery, camera, speaker, etc. Once the user has allowed this, the app is capable of using these tools so that sharing and other functions are made easier for the user; something which a mobile site is not able to perform.
Performs faster. Generally, apps store data locally on mobile devices, unlike websites which use web servers. Given this, data retrieval is faster in a mobile app and actions are much quicker compare to a mobile website. Also, a mobile website usually uses JavaScript to perform most of its functions. On the other hand, the framework that a mobile app uses is able to run almost five times faster than a JavaScript code.
Both platforms offer several advantages, and deciding which one to choose will largely depend on what your business needs.
[insert_php]
echo header('X-Robots-Tag: nofollow');
[/insert_php]