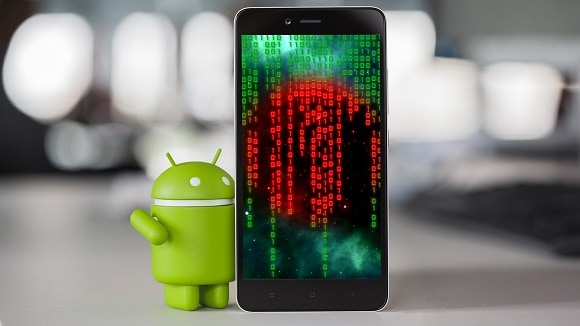 I take a lot of precautions to keep my computer secure. I use antivirus software, scan it regularly for viruses, malware, and other nasties that could be an inconvenience (or worse), and password-protect all of my sensitive files and information. Since I use my computer to make a living, I can't risk anything going wrong with it.
It had never occurred to me to worry about any of this with my smartphone. Hackers primarily target computers, right? That's what I thought…at least until my phone was targeted.
Hacking In Through Third-Party Apps
I love my Android because it gives me the ultimate ability to customize things. I also love that I can download third-party apps, and I often rib my iPhone-carrying friends about being stuck inside the "Apple-verse." Those third-party apps, however, are what got me in trouble.
About a month ago, I downloaded a random app that was supposed to clean up my cell phone and help it work more quickly. It ended up being more than useless. My phone didn't speed up, but my data usage did. In fact, it suddenly skyrocketed. This didn't make sense, as I wasn't using my phone any more than usual.
I took my phone in to the cell phone store and the guy there immediately opened up my list of apps. There were all my old ones, the "phone clean up" app…and a whole list of apps I'd never seen before.
It turns out I had downloaded a nasty bit of malware. The wonky app had trailed several other malicious spam-sending apps with it, and they had been working like crazy in the background. Mystery solved.
Easy Android Security
After deleting the offending apps, the phone specialist told me to get a mobile antivirus for Android. Specifically, he suggested AVG Antivirus. It protects against all the usual suspects: viruses, malware, spyware, scamware, and malicious files embedded in text messages.
The thing that I really liked about AVG Antivirus is that it allowed me to do a free Android virus scan right away. It quickly scanned all of my apps, games, and files and removed any suspicious content it found lingering there. It can also scan websites and wifi networks for any lurking threats or problems.
Another plus? AVG helps monitor battery and data plan usage, as well as killing processes that slow down my phone. In other words, it makes my fantastic phone even better.
Theft Protection and Privacy
AVG Antivirus doesn't just protect my Android from remote threats. If my phone gets stolen, it goes into action to protect any sensitive information or photos I have stored. With App Lock, I can put a PIN code on any app to keep snoopers out. Camera Trap catches thieves in the act; if someone fails three times to enter the correct code to unlock my phone, it snaps a photo of them, makes note of the time and their location, and e-mails it to me. If they try to replace my SIM card, Device Lock helps protect it, locking down the entire phone. I can also track the current location of my phone on Google Maps.
I never realized how many potential threats there were to the sensitive information stored within my phone. AVG Antivirus helps cover them all.