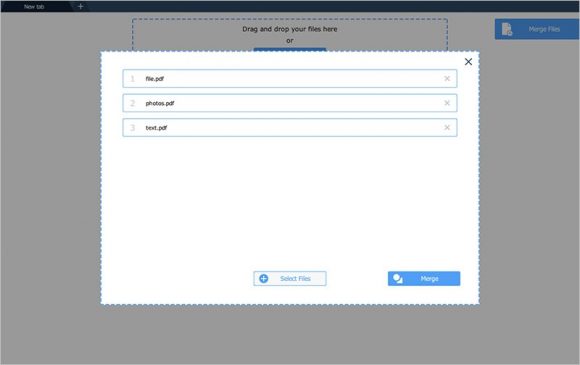 Do you have to merge some files into your PDF document? It could be that you want to include some additional documents in your software PDF demo. Well, whatever it is, you will need a PDF editor-merger here https://pdf.movavi.com/how-to-merge-pdf-files.html. The problem is the current options in the market are either too costly or too complicated for a layman. But not to worry as leading software developer Movavi has come up with a high end PDF editor which is also easy to use.
The post below explains how to merge PDF files into your original big PDF file with the help of Movavi PDF Editor.
Download & install
The first thing to do here is to download & install the Movavi PDF Editor in your computer. You will get instructions for installation.
Add PDF files
Now, we will add the PDF files into the Movavi working area. To do that, click on Merge Files tab. A window will come up where you will have to click on Select Files option. Click on it and add the needed individual PDF files that you wish to incorporate into the big PDF software demo. To save time, you can simply drag & drop the needed PDF files from folder to your program area.
Join PDF files
Do you need to rearrange the files you have inserted into the Movavi program? Well, it's easy. You would simply need to drag them one by one in the preferred order. Now, after you are done rearranging, it's time to actually merge the files with your PDF document. So, just click on Merge tab and the files will get merged with the original large PDF document.
Edit & save
As you can see from the name itself, Movavi PDF Editor is primarily an editing tool. It means after you merge the files, you can easily edit them with the Movavi program.
Go to preview tab where you will find the merged file. With the help of the Movavi program, you can move or copy or rotate any page you wish to. You can even delete an unwanted page if that is required. Besides, the Movvai program will allow you to add blank space in between pages. You may need the blank space to transition from one section to another in your PDF file. To insert blank pace, just click on Blank Page. You will find the tab on right panel of the Movavi program window.
Now, we are almost done. The last step is to save your PDF file. So, click on File tab and select the Save As option. Your merged file will be saved in seconds.