I've been playing with the new Google Chrome 3.0 Beta for the past few hours and I'm glad to see a fair number of changes happening.  The browser is faster (30%?) and adds a few features that users have been begging for.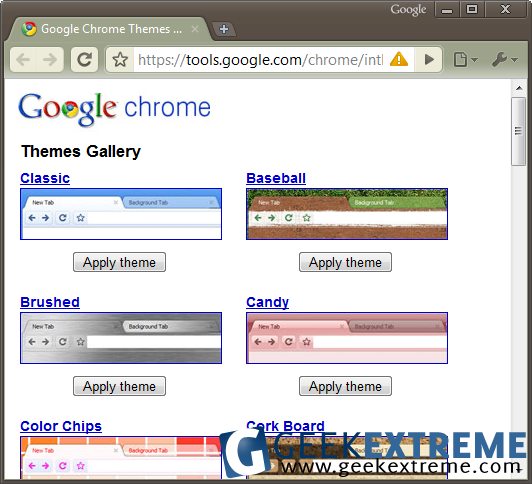 Google chrome now has themes support — not that there's really a lot to theme, but that's one of the reasons I like Chrome: minimal use of screen real estate.  The selection of "themes" however, does nothing to dispel my belief that Google doesn't believe in hiring "artistic" types.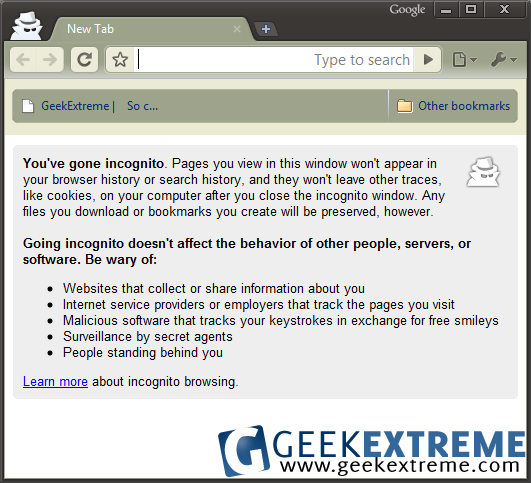 Also, unless I've missed it in past releases, they've added "Incognito Mode", a browser mode that covers your tracks and removes most traces of where you've been.  Personally I don't ever have much to hide so this isn't particularly useful to me, but I'm sure there are plenty of cheating husbands and wives privacy conscious types out there that will appreciate Google thinking about them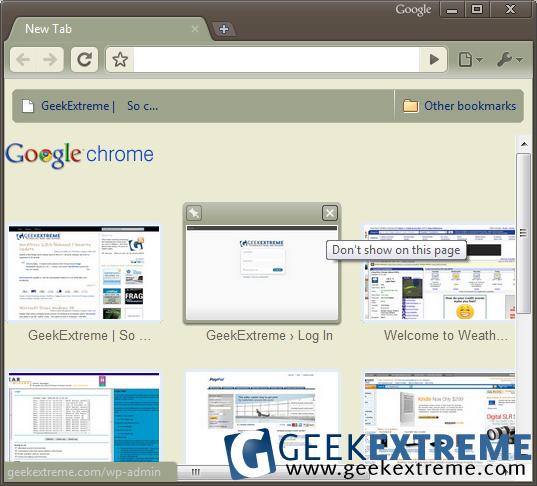 Also notable are a few updates to the Chrome Home Page.  The page now allows you view a list mode rather than thumbnails, moves your recent activities to a new spot on the screen and promises to have "even more" stuff on the home page.  Another very basic change that many have been begging for is the ability to remove sites / thumbnails from the home page.  Previously, people like my friend Brad who crashed on my couch and spent the whole night surfing porn on my laptop had no way to remove the sites from the home page.  Glad they finally fixed that.
Overall, Chrome has not yet evolved enough to become my daily work browser, but it's speed and minimal use of screen real estate have made it my top choice for casual web surfing.  Hopefully future improvements will add  a handful of the features, like plugins, that will make it more usable for the professional.