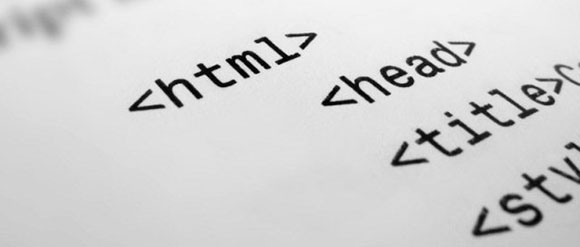 Are you trying to decide whether to use a website builder or create (and host) your website on your own instead? This is an important question, as the route that you select can greatly affect how your project turns out. Website building programs are a marvelous tool, which can help even unsophisticated users create an impressive site without a great deal of technical knowledge.
Yet, you may be leaning towards hand-coding your site instead, which would give you greater control over the final product. To help you clarify the benefits of each approach in your mind, let's cover both options in greater detail below.
Pros of Hand-Building Your Site.
The advantages of manually building your site using a html editor, are that it allows you to have a minute level of control over the project. You can finely adjust every little component on the page, until it exactly meets your desired specifications.
In addition, if an error occurs, you can get under the hood to suss out the problem. Finally, if you ever wanted to migrate your website to another server (i.e. – change the company who hosts your pages) this is possible. This benefit allows you to find a cheaper or more robust hosting company down the road, if that's something you find yourself interested in.
Cons of Hand-Building Your Site.
Unfortunately, even though these benefits are offered by manually creating your site, the trade-offs can be rather steep. You'll need to be quite proficient in html and the use of editors. Otherwise, you'll find the entire exercise to be extremely frustrating, as you make mistakes or just get confused on where you've gone wrong. In addition, even if you have the technical proficiency to attempt it, your results may not be perceptibly different than using a website builder instead. Yet, the amount of time it takes you to create your full site will likely be substantial.
This could leave you feeling that you've wasted hours (perhaps even hundreds of hours, depending upon the complexity of the build). In addition, knowing this type of stress and irritation could've been avoided can be a further source of annoyance. These facts are especially salient, when considering a fairly straightforward build – as these can be accomplished using a website builder extremely easily in contrast.
Pros of Using a Website Builder.
While you'll forgo bragging rights when using this type of program, the benefits you'll receive far outweigh the drawbacks. Not only can non-savvy users pull off a great looking design, but the time it takes to build a site is usually a fraction of the manual method. In addition, you'll probably find yourself enjoying the process, as you just point and click to place different elements on the page or change stylistic options like font or color.
Further, the final result may be much more polished as well. This is because of the assistance that the right web site builder provides. It can place a huge database of images, icons and themes at your fingertips, so you can select the perfect choice. When manually creating your pages, you'll have to track down every image you use – if you can even find one that's close to what you had in mind.
Finally, the most advanced website builders today, make use of powerful artificial intelligence to dramatically enhance the user experience. It's possible for you to simply provide the tone, type, desired feel or layout and a few other key inputs – and the program will do the rest for you. Using an astonishing number of available variations, it can produce a totally unique website – in only minutes. Clearly, this is light year's ahead of building each page by hand, and you'll likely wish that you had used this type of program sooner.