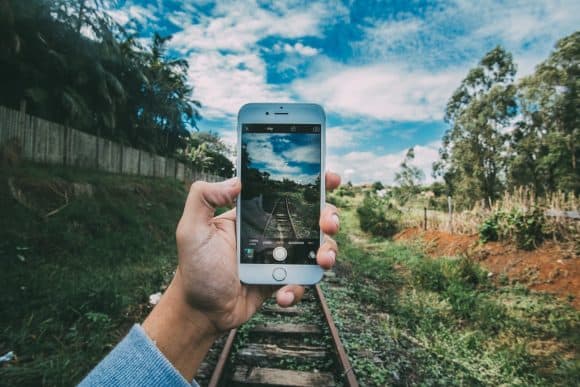 Capturing the perfect selfie is truly an art. Trying to find the perfect balance between the right lighting and flattering shadows along with making the perfect, totally candid face takes practice. But beyond capturing the photo, there's choosing the right filter, which is pretty much an entirely different rabbit hole in itself. To add that extra something to a selfie I always like to use a filter. Yeah, the in-app filters are okay but there's a whole world of effect apps that take my selfies to the next level. Here are some of my favorites to use!
Prisma Photo Editor
I'm a work of art and my selfies should totally reflect that. Now they can with Prisma Photo Editor. This app transforms my photos and videos into literal works of art. Prisma stylizes my photos to the likes of famous artists. Artists like Van Gogh, Picasso, Levitan, as well as other world-famous ornaments and patterns. It works by using a combination of neural networks and artificial intelligence to turn my selfies or memorable moments into timeless pieces of work. Since this app turns my photos into beautiful renditions of famous artists I like to occasionally have hard copies of particularly good selfies and, of course, selfies of my pet pug. So when I want to edit and print out a photo I always find great deals here. My parents and grandma always love getting these photos of me and having a photo to frame is truly something they enjoy being able to do. Who am I to deny them of that simple pleasure?
Retrospecs
As a lover of all things vintage, of course, I love the way vintage photos and videos look. I don't have to go back in time to get that same timeless, sepia tone. Retrospecs lets me convert or capture images so that they look like they came straight from the 70's, 80's, or 90's. This app helps to make my pictures look the way they would have on old computers and in vintage magazines. For anyone who loves vintage like I do, this app is so necessary.
Darkr
In this new and almost entirely digital age, film photography is quickly becoming a thing of the past. Even if that past wasn't all that long ago. All of my photos are shot directly from my phone and I really couldn't even begin to imagine where my digital camera is after all of these years, let alone my film camera. Darkr lets me relive that same nostalgia of film photography right from my phone.
Using a real-life dark room to develop my photos, the photos in my camera roll appear as negatives. Next, I select a photo and a digital test is performed to strip it to find the correct look. I can edit, crop, rotate, burn, blur, or tone my image. It even comes with a built-in camera tool that mimics a large format camera. All photos are produced in black and white. Talk about sticking to aesthetics.
Mextures
I was born to stand out! I hate being only able to use the same filters that seem to be used across different platforms and only vary by name. So imagine my relief when I discovered Mextures. This app lets me edit my images with over 150 different textures, professional grade adjustments, and authentic film presets. Within the 150 textures, there are 12 different blending modes. Basically, what I'm saying is that no two pictures ever have to be edited to look the same. I can really let my imagination run wild and my creativity shine.
KiraKira+
I love anything that sparkles. So I can really relate to those seagulls that dart after aluminum foil that's shining in the hot sun at the beach. Well, when I found KiraKira+ I was so excited. First, because I saw Rihanna using an app that made her photos sparkle with perfection but also because I love sparkling myself. Now I shoot all my photos in glitter effect and I really haven't been this excited about a photo-editing app in a long time. My eyes sparkle and shine, as they should.
Ultralight
Some editing apps make me feel like I might as well be using photoshop, which I know nothing about. When I edit my selfies I want to have fun doing it not feel like it's such a chore. Ultralight makes editing my photos fast, fun, and best of all, it feels intuitive. I can also edit any videos I make within the app as well. Both photos and videos do not have to be uploaded to the app and are available right there. It's so easy to use and even easier to customize and edit my best selfies. I get so many positive comments about my selfies now; I really can't believe I lived this long without Ultralight.
Infltr
Like I said, I really get tired of having to use the same filters over and over again. I want my photos to look as unique as I am. First I want to say this is one of the easiest and most customizable editing apps I've ever used. To edit in Infltr, or change a filter, all I do is tap the screen. If I want to edit the background of a photo, all I do is tap where I want and pick a different style. I can edit photos, videos, gifs, and live photos all within this app. Also, I can apply filters before I even take the photo. There are literally millions of different filter and editing combinations.
Thanks to any of these apps my perfect selfie is merely just a few taps and clicks away. Not only can I now achieve photo perfection, I actually have fun taking selfies and editing them. Before I discovered these apps it was kind of stressful having to pick through only the same 10-12 filters that some apps have to offer. These editing apps can be mine and yours little secret to having the best selfies in the game.