Just recently, I talked about how I was introduced to Super Mario and how it was the very first video game I ever played. Unfortunately, what I'm showing you guys today is something I cannot wear in public. Notice how I said public? Don't worry about what happens inside my apartment. 😉
This Piranha Plant earring set is perfect for the woman in your life regardless of her age and whether she is a wife, girlfriend, daughter, niece, etc. The earring set is made out of polymer clay and it literally looks like the plant has a good bite going on the ear.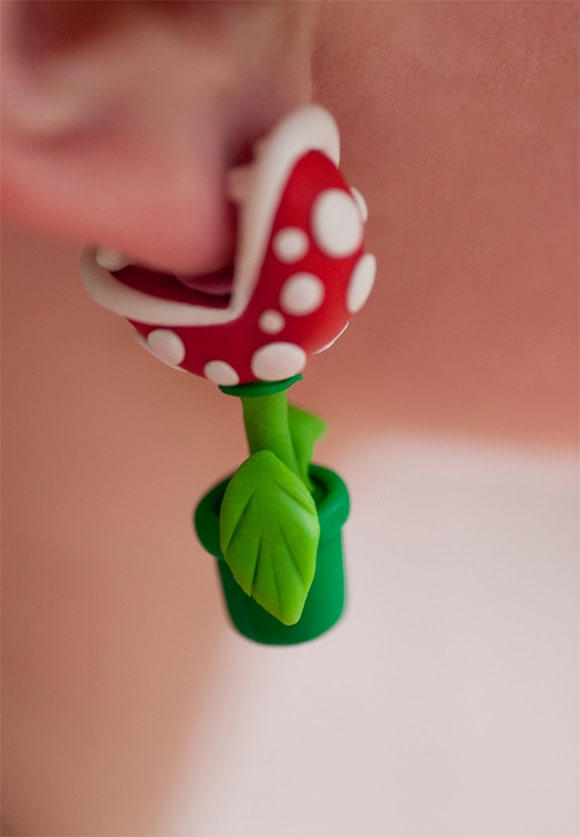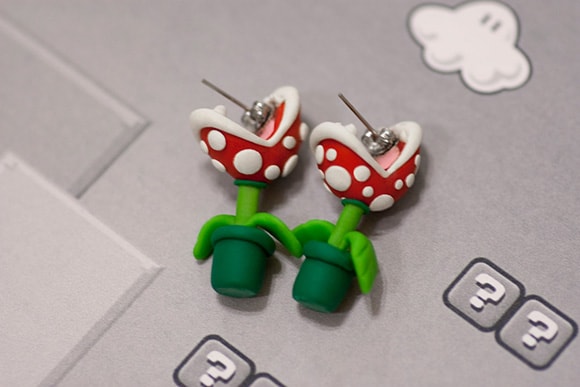 Check out Lizglizz on Etsy. Although currently out of stock, you can always contact them for more details.