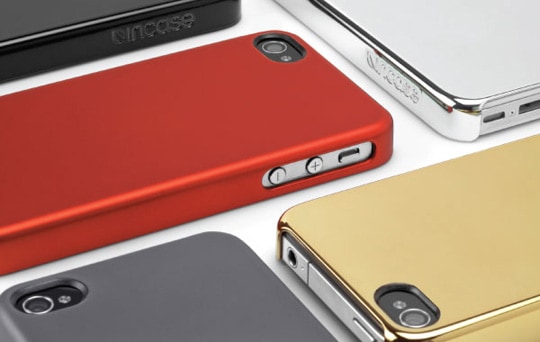 If you want a cool looking case for you iPad or iPhone, Incase is the go-to case company; they make cases that have modern, minimalist designs and the material they use is of very high quality.
Incase has just some new cases for the iPhone 4 that are either finished chrome or metallic colors.  The metallic cases come in dark grey, pink, and red colors while the chrome cases are finished in gold, silver, or black.  The cases are made out lightweight durable hard-shell materials and easily snap onto the back of the iPhone 4 and allow direct access to all of the phone's features.
The cases are available at Incase online store for $34.95 each.