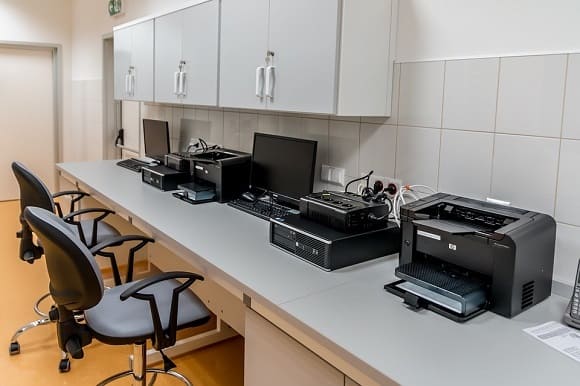 One thing which has silently but surely held on to its use and significance even today, are the printers. Be it a print out of reports for the scheduled meeting or some important forms or just the vacation photos for the wall, printers are an integral need for both personal and professional use. However, with hundreds of different brands available in the market, choosing one can be overwhelming. To decide what type of printer is best for you, there are various points you'll need to evaluate. What adds to the confusion are the varying technologies, price tags, functionalities?
For a good start you can assess your needs – How much will you need to print? Are the prints needed for home or office use or large scale commercial application? Do you need a wireless printer or not? Do you need a color printer or just a black and white document printer? So these are good sets of points to consider for zeroing down to the right printer. There are many brands available out there, but here, we will compare two of the major brands EPSON and BROTHER.

EPSON – Epson founded in Japan in 1942 and started with manufacturing watch parts. Almost 30 years later, they manufactured their first dot matrix printer which was quite a sort after printer at that time. Currently, Epson is one of the best printer brands with several decades of experience in selling state of the art printers. Their inkjet printers are well renowned for their ability to print super vibrant graphics and text and produce extremely professional quality photos. Their dependable track record and up to date technology like wireless printers are the reason they are popular and in demand.
BROTHER – Another Japanese company which is a popular name in the printer market. It started in 1908 with the sewing machine industry. Their journey consists of the development of various innovative technologies including Brother Projectors, Brother Office machines, and Brother Label makers and various printer supplies including brother ink and Brother toner cartridges.
Comparing the Two
BROTHER vs. EPSON – So, it is not very difficult to choose between Brother and Epson. Compared to EPSON, Brother Printers are way more cost effective and are much better suited to cater to the homeowner or home office owner than to the large commercial enterprises. Epson is a definite choice if you need to buy a high-quality inkjet printer which is dependable and reliable. However, if you need a printer which satisfies to your personal use and is cost effective then the Brothers are an obvious choice, as they put forth an excellent choice for both inkjet and low priced laser printers.
Also, a very important thing to keep in mind while making the choice is to understand that the objective is to be cost-effective and save money in the long run by optimizing the cost on recurring print supplies for the printer. The best way to ensure this is by buying compatible Brother toner ink or Epson ink from a trusted supplier only.