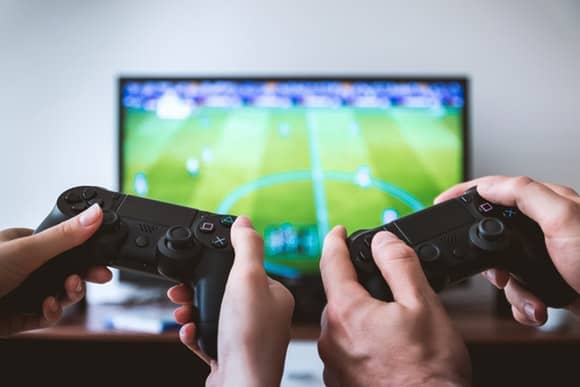 There are a lot of things that you can do with a spare room. Some people use it as a home office, other's as a guest bedroom, and some people just end up using it as a dumping ground for stuff that they no longer want or need. However, for the geeks of the world, there's no better way to use a spare room than to turn it into the ultimate nerdy haven where you can go and relax after a hard day. With that in mind, here are a few things that you can do to turn your spare room into nerd paradise.
Set up your gaming rig
If you're going to have a room dedicated to your gaming, then you're going to want to get the most out of your rig. Of course, you'll want your consoles and TV set up, but you should also think about how you'll set up your PC if you have one. Setting up a gaming computer desk so that you have access to your rig whenever you want or need it can really help to take your gaming room to the next level. After all, what's a gamer without their games?
Get comfortable
The last thing you want is to settle into a marathon gaming session only to find yourself getting stiff and uncomfortable after ten minutes. Makes sure that you have a supportive and comfortable chair to sit in when you're gaming. You might also want to think about something like a comfy couch so that other people can be comfortable as well. After all, online play might be great, but there's nothing like sitting around on the couch with your friends and playing a few rounds of something. There are plenty of places where you can find great gaming chairs, and if you find them second hand, you can usually get a great deal.
Have snacks and drinks on hand
Whether you're coming up on an amazing story moment, you're right in the middle of a killstreak, or you simply don't want to stop enjoying your favourite hobby, having to get up and find food and drink while your gaming can feel like a hassle. Of course, the worst thing you can do is to skip meals because of a game so why not set yourself up with a fridge in your gaming room so that you always have access to drinks and healthy snacks while you're gaming. That way you don't have to worry about your health, but you can also avoid having to pause everything right at a crucial moment.
Of course, it's so important that you keep that room clean and fresh as much as possible. The last thing anyone wants is to end up feeding into that classic stereotype of the gamer who hides away in a dark room all day stuffing their face with Cheetos and Mountain Dew. Make sure that you can get plenty of natural light into the room and keep the windows and doors open so that you can circulate as much fresh air throughout it as possible.
Photo: Pexels