A failing business can be a serious cause of stress and anxiety. Having to see something that you've poured huge amounts of time and effort into going wrong is one of the most discouraging things in the world. One of the most stressful things about it is not being able to figure out what it is that's actually causing the business to fail in the first place. It might seem as though you're doing everything right and the business is still in trouble. If you really want to pull your business back from the brink, then you've got be able to identify exactly what it is that's causing the problem. Fortunately, certain things are more likely than others. Here are just a few reasons why your business is failing.
Your branding
Ineffective branding can be poison to a new business. Your brand is the way that you let the world know what your business is all about. It sets you apart from competitors and helps you to stick in the customer's minds. Without paying close enough attention to the quality of your branding, there's no way you're going to be able to bring in the kind of traffic that you need. You should also make sure that you're completely safe on a legal level with services like SecureYourTrademark.com.
Your employees
The ideal team of employees is one that can work in combination with, and bring out the best in each other. Remember, a chain is only ever as strong as it's weakest link. It's important to be able to identify any weak links in the chain because they can drag down your business in a serious way. Other staff members end up having to work twice as hard to make up for them, and productivity often suffers significantly. In the end, getting rid of employees who aren't pulling their weight will make things far better than trying to push forward with a weak team.
Your marketing
If you're not using digital marketing methods, then you're not marketing your business properly. It's as simple as that. SEO, blog posts and social media are all crucial elements that every single business needs to be using. Make sure that you are spending enough time on creating engaging, interesting and well-optimized content that will not only bring in traffic but keep customers engaged and coming back for more.
Your bookkeeping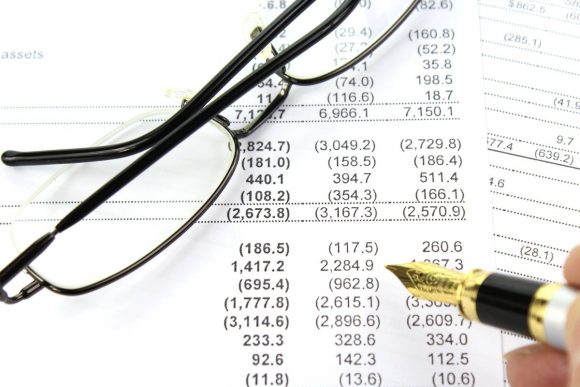 Bookkeeping is complicated. Not only that but it's dull as well. Despite that it's also absolutely necessary for any successful business. Ignoring your accounts can lead to bad financial decisions, a lack of awareness of your businesses current state and even end up getting you into some genuine legal trouble. There are plenty of pieces of accounting software available that help you keep track of everything and simplify the whole process. That way you can keep on top of things without having to shell out money on an accountant.
Photo Credits: 1 & 2