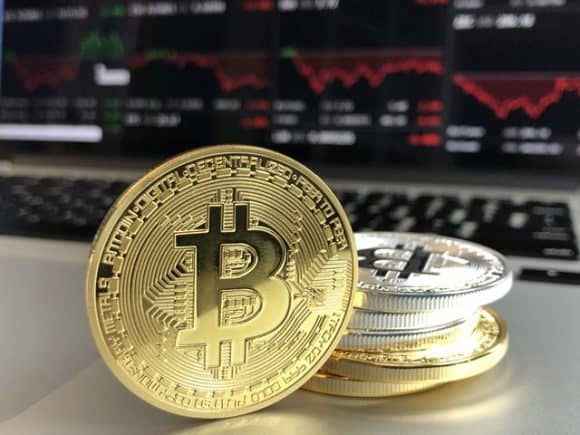 Crypto currency casinos online are getting more prevalent but is there a big opportunity in the world of physical casinos?
Is the growing $182 billion global casino industry really going to welcome crypto currencies? Well, there are some theoretical advantages that mean the next five to ten years could see this become a reality. No one knows how prevalent crypto currency will be in the global economy, and to a large extent casino adoption will likely be correlated.
But casinos and crypto currencies are comfortable bedfellows; many even see crypto currency speculation as gambling. But there are some pretty big structural reasons why any widespread adoption seems a long way off. Let's take a closer look.
It Might Happen
First, it could be a great marketing tool. Casinos are always looking at ways to lure people through the doors and get them spending. Being the first crypto currency casino would bring a ton of PR and buzz. There's already talk of a floating cryptocurrency casino in Macau. So for millennials who are perhaps less likely to visit casinos this could be a way of getting their attention. Two casinos in Las Vegas accept Bitcoin already, but not on the gaming floors.
Casinos are notoriously reliant on cash and card transactions. This can be difficult to manage and carries the risk of counterfeiting and fraud. Bitcoin would remove some of these transaction costs and risks.
Payment is instant, irreversible and comes without transaction fees. Built out well the infrastructure could make casino visitors feel more secure. Techniques like cryptography would only enhance this.
A lot of the arguments that this will happen are solid but there is still a way to go.
It Might Not Happen for a While
The new infrastructure needed to underpin the move from cash to crypto currency would be significant. Casinos have traditionally struggled to move away from cash so you can imagine the leap to crypto currencies would be much bigger. This isn't insurmountable but if the move towards crypto currency is made it is likely to be in small steps – one small area of the casino uses it first and then as the operating model is finessed it could be gradually phased in. Having said that, the problem of cash, although difficult to address, does create an opportunity for crypto currency to prove itself as a viable alternative.
Regulation is likely to be a big challenge. In the US, a huge gaming market, crypto currencies aren't even accepted in online casinos. "We have looked at digital currencies and do not find them appropriate for use in casino gaming at this time," AG Burnett, chairman of the Nevada Gaming Control Board, told us. This boils down to gaming regulations, which are built on the presumption that US Dollars will be the currency used. Burnett goes on to explain that the Nevada Gaming Control Board would only revise their position if there was significant demand from operators.
The gaming industry is so tightly regulated that some jurisdictions require approval for even the slightest change in gaming floor layout. This level of regulation is likely to stifle innovation around crypto currency deployment in physical casinos.
Place Your Bets
The online gaming industry has already started adopting crypto currency, so very soon you'll be able to play your favorite casino game using digital currency. And who knows, maybe the bonuses and free spin offers that sites like CasumoBonus.com use to attract players will start offering in terms of crypto currencies! Certainly on some smaller sites you already can. The move into physical casinos is set to be a longer process…
Physical casinos operate very clearly in jurisdictions. Online casinos can be harder to pin down to a region and thus harder to regulate. Given the considerable regulation a change as drastic as allowing crypto currency bets will likely take a long time to be approved.
There will likely be early adopters, like our friends out in Macau, who operate in regions where regulation is less onerous. If these operations become profitable this will then slowly build a ground swell of support in other more regulated countries. This allied with crypto currencies becoming better understood and more mainstream means that we're probably not too far away from being able to bet in crypto currency whilst at a Casino.
For widespread adoption we're probably looking at decades rather than years.