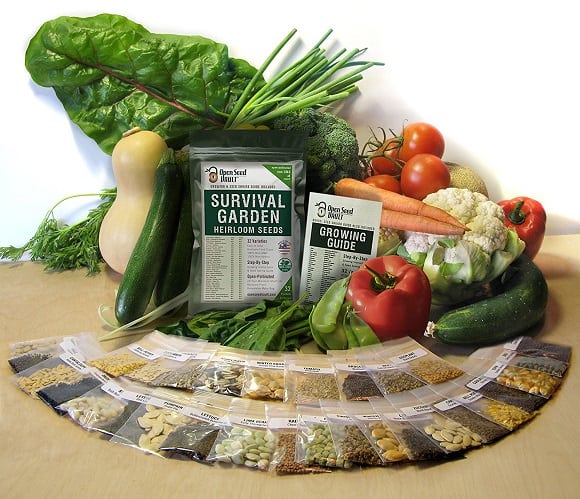 We are living in very interesting times. In many ways, it's a great time to be alive in terms of technological advancements and witnessing many great things. But it's also one of the worst times to be living in with a very handful of people controlling most of the the wealth of the world and they are determined to keep it that way. I don't know who "they" are and we'll stay away from the conspiracies. But the future does not look too great in my opinion.
My dream is to have a piece of land large enough to sustain a few families and far enough from the cities and towns. A place where you can have a year-round garden for food and enough space for a handful of animals to provide eggs, milk, and some meat. If you live in the city and have a "bug out bag", the Survival Garden Seed Kit should be part of it. This seed kit features 32 varieties of vegetables and fruits including tomatoes, onions, cucumbers, kale, eggplants, bell peppers, cantaloupe, and many more.
Even if you're not a "survivalist", these are great seeds for your personal garden. They are non-hybrid, non GMO, and 100% naturally grown and open pollinated seeds with a high germination rate. The seeds are stored in a air tight, moisture proof resealable bag providing safe long term storage. The kit also shows you how to preserve seeds and plants for the next season. They have a shelf life of 20 years or 40 years when refrigerated. The kit consists of 15,000 seeds of 32 varieties and is priced at $14.95.