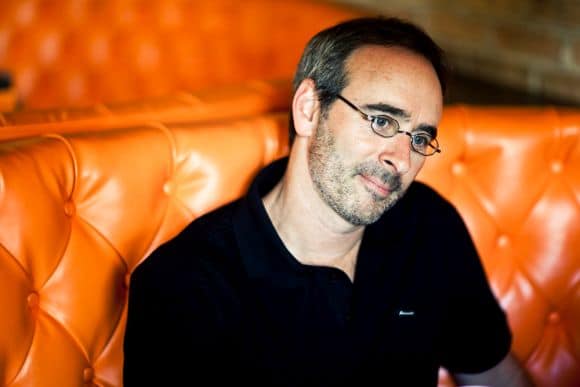 There is a vast amount of data about cancer patients, particularly the type of cancer and what treatments proved effective. Knowing specific clinical data about previous patients would be helpful to a physician deciding the best course of action. With big data, there is a vast amount of information that could help oncologists, however, accessing it was impossible since the data was not stored in a central location.
Eric Lefkofsky co-founded Tempus to create a central database for physicians, who could access the information, including patient's genomic data, to develop a customized treatment plan for their patients. Tempus has been working with major hospitals, such as the NYU School of Medicine, to gatherer the data. Tempus also offers comprehensive DNA testing services for physicians who believe knowing a tumor's biology will help them find the treatment that could be most effective by using previous patients data.
As CEO of Tempus, Eric Lefkofsky oversees all of the operations and to he strives to add to Tempus' information set by working on new contracts and partnerships. While Lefkofsky does not have a background in medicine, he has worked with big data at numerous companies he has co-founded. He received his Juris Doctorate degree at University of Michigan Law School; however, Lefkofsky started his career as an entrepreneur instead of an attorney.
Lefkofsky is an author as well, he wrote Accelerated Disruption: Understanding the True Speed of Innovation, where he talks about how startups that thrive are the ones that find a new way of doing something. Lefkofsky tells budding entrepreneurs to get their idea to market quickly, before someone else does. He also cautions startups to test their idea stealthy, because anyone, even a major corporation, could take a idea and get it to market quickly using the latest technologies.
In 2006, Lefkofsky and his wife set up a family foundation to support causes, including medical research, education and human rights. The foundation supports numerous causes in many different ways. For example, the foundation has established the Liz and Eric Lefkofsky Innovation Research Awards for researchers at Northwestern University and the Lefkofsky Scholar Initiative at University of Michigan to aid medical research. Lefkofsky is also a trustee of The Museum of Science and Industry, Lurie Children's Hospital of Chicago, World Business Chicago and The Art Institute of Chicago.
In 2013, Lefkofsky and his wife joined The Giving Pledge, and organization composed of individuals who promise to dedicate the majority of their wealth to philanthropic endeavors.
Lefkofsky is also a co-founder and partner at Lightbank, a venture capital firm specializing in disruptive technology businesses that supports entrepreneurs in the Midwest area and offers investment opportunities. Lightbank, Tempus and other companies were co-founded by Lefkofsky and his long-time business partner, whom he met in law school.