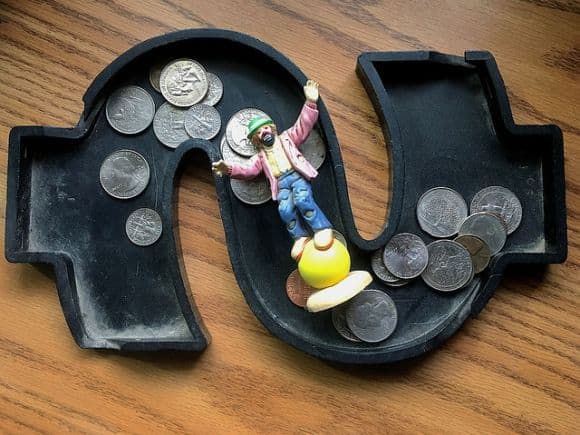 If you want to keep an eye on your money and keep your funds in your account then tech is one of the best ways to do it. For some ideas of how you can look after your money, here is some useful tech to get you saving money the right way.
Money Apps
There really is an app for everything, and there are tons of apps that are all about spending, tracking and saving money. You can use the BillGuard app to keep track of your spending based on where you spend, when you spend, and what you spend it on. With the Mint app, on the other hand, you can set your own budgets and financial goals. Scroll through easy-to-read, colour coded graphs about your spending habits, the movement of your bank balance and any investments you want to keep track of. Receive alerts to pay your bills, weekly summaries, and on both apps you can access your credit score for free. On the other hand, if you want an app that's purely for budgeting, then you need Goodbudget. With this app, you can set up a range of different categories and budgets that for you to keep up with. It will track your spending and tell you when it is that you need to stop spending, so you won't ever go over your budget. If you decide to take out a loan it can also track how much you've got left, so when you get quick loans from Wizzcash you don't have to worry about not having enough money to make your payments.
Other apps that you find handy to keep your money safe are coupon and discount apps. This apps give you tons of codes and coupons for discounts in store and online. With the Decide app, you get to bookmark the products you want and the app will alert you when this product goes on sale or the price starts to do. With this app you will never have to experience that horrible feeling of finding something you paid full price for on sale only a few days later. It's nearly impossible to lose track of your money when you have these apps at the ready.
Energy Efficient Tech
If you want to slow down your spending and cut a portion off of your energy bills, then it might be time to upgrade your home. For example, to make the heating your home more efficient and save some money, you can invest in an automatic radiator bleeder. This tiny little e lids automatically release the built-up air in your radiator, leaving you with just hot water and making heating your home a lot easier. To cheaply charge the gadgets around your home you can get a solar powered battery. Freeloader is a batter that uses the sun to charge your phone or tablet. The more gadgets you have the more money you will save with one of these bad boys, since you won't need to use your home electricity to power your gadgets. If you want to keep track of the energy you're using, you can also get an energy monitor, which will tell you what around your home is using the most energy and, after making positive changes, will tell you how much money you're saving.
Photo: Alan Levine
[insert_php]
echo header('X-Robots-Tag: nofollow');
[/insert_php]