I never took Wookiees for metrosexuals, but this Chewbacca Messenger Bag proves that even Wookies can have a sense of fashion and carry man-purses.  Although we suggest you not call it a man purse in the presence of a Wookiee, or you'll be sorry.
Alternatively, if you're a human metrosexual and really want to make a fashion statement, this Chewbacca Messenger Bag is the perfect accessory for you.  The messenger bag is made out of faux brown leather, comes with a Star Wars logo on the front, and is big enough to carry an 11" MacBook Air laptop.
Personally, I'd never buy a man purse, even if it's as cool as this Chewbacca messenger bag, but I do think this would make a perfect for that geeky Star Wars fan-girl.  It could also be a great accessory to a male or female Chewbacca cosplay.
Buy It:  $75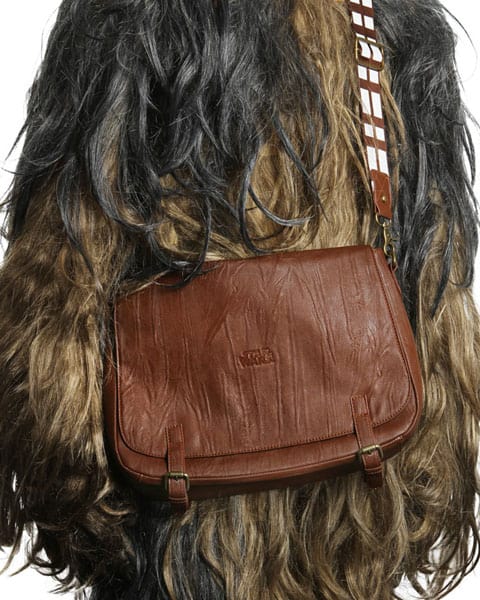 If you're looking for a cheaper alternative, why not order one of the custom tote bags available here and ask for a Star Wars logo to be printed on it?