The iNecklace open-source wearable electronic pendant is the perfect gift for an Apple fan, not only does it look cool from a technology point of view, it also looks like a pretty nice piece of jewellery.  It would make a perfect gift for that geeky girlfriend that you don't know what to get.
The pendent features the famous Apple "breathing" LED light pattern that can also be programmed to light up with different patterns because, as the name would suggest, it uses open-source code.  All the files, schematics, and the source code are available for free at GitHub.
The iNecklace pendant comes with an 18" sterling silver diamond-cut chain that has been specially treated to prevent tarnishing.  The pendant is made out of 6-series aluminum and comes with two CR1220 batteries (one for now the other for later) to power the pulsating LED light.
I'm not too big of a fan of Apple product (not that this is an Apple product but has its designed inspired by Apple) and even I like the iNecklace a lot.  This would have to be put in the perfect gifts for women list, especially if that woman has a geeky side to her.
Buy it: $74.99
iNecklace Pendant and Chain Video
httpvh://www.youtube.com/watch?v=z8G1airazIQ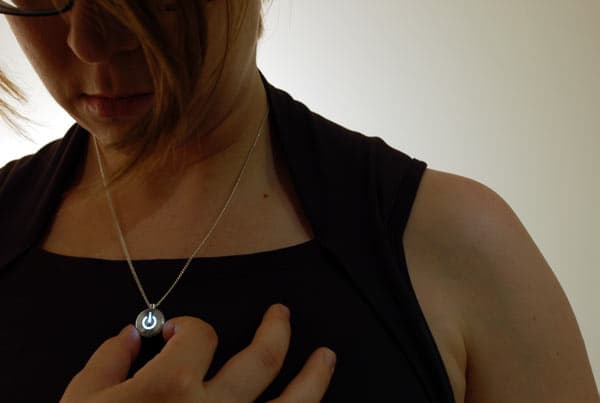 Save
Save