How many times have you been to the beach or park and didn't have enough dry or clean space to sit on? Or perhaps you went on a hike and wanted to take a quick break to catch your breath but didn't feel like sitting on a wet or damp surface. The Matador Pocket Blanket can be your new best friend!
The Matador Pocket Blanket is made of a lightweight, water repellent, puncture resistant, and extremely compact nylon that is perfect for the outdoors yet you'll hardly notice you've even brought it along. Perfect for surfaces such as sand, grass, or even bark. The material is tightly woven making it very smooth, silky, and will stay "stick-free".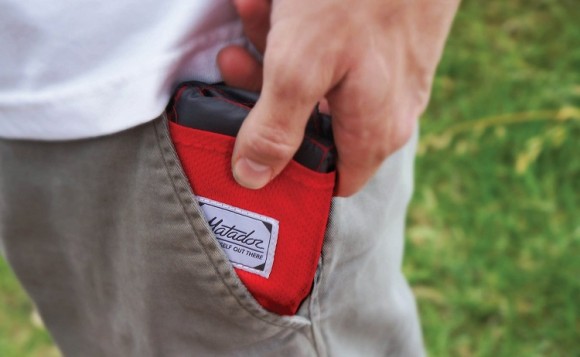 It features its patent-pending "Easy Pack Pattern" allowing the user to easily refold it back into the original wallet-sized pouch. It measures in at 63" X 44" (160cm X 110cm) making it large enough for two to relax on or perhaps a few more to simply sit on.
The Matador Pocket Blanket is available on Amazon for only $24.99.
Matador Mini Pocket Blanket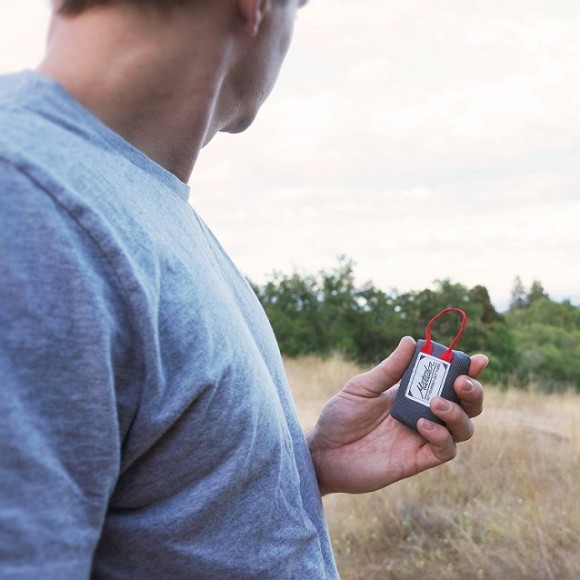 There is also the Matador Mini Pocket Blanket which is ideal for one to relax on or perhaps two to sit on. The mini is packed in an even smaller pouch and available on Amazon for just $19.99!