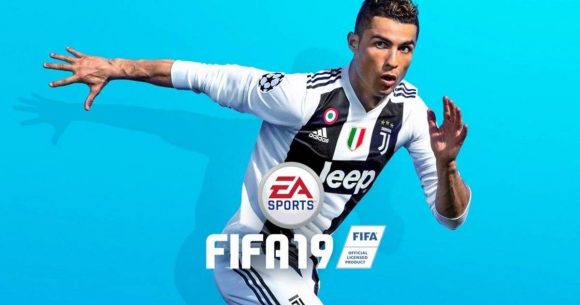 Each year, the latest edition of Electronic Arts' sports video game franchises sees huge sales that often top the releases of the best traditional video games in their opening weeks. Each of these games has competitive online game modes where players play matches against other players to earn prestige within the game's online community; some go on to play the game for real money at sanctioned tournaments.
However, despite the huge player base, competitive nature of the games, and the establishment of real-money tournaments, sports games have struggled to make their way onto the eSports scene. Given the colossal size of EA Sports, who make around $1 billion per year from in-game purchases on FIFA alone each year, one would assume that they'd seek the opportunities made by the budding eSports industry.
The total revenues of eSports recorded in 2017 were estimated to hit $620 million, seeing a rise of 43.7 percent from 2016 and expected to hit $1.6 in 2022, per Strategy Business. EA Sports have tried to wriggle in on the industry with real-money prizes for much-hyped online tournaments but have failed to gain legitimacy within eSports and much of its own fan base vying for the eSports experience.
There are fundamental flaws with the way that EA Sports has attempted to develop an eSport, but there may be hope for change following the successful launch of a different sports game developer creating a sports-based eSport-worthy tournament.
Pushing Ultimate Team
In the FIFA, NHL, and Madden games, Ultimate Team is the most popular online game mode by a very long way. Players love playing games, opening packs with in-game and real money in the hopes of getting a big player in return, and then building a team. People who play the likes of FIFA tend to be fans of the sport itself, and so they want to have the very best players in the world on their team. Take Cristiano Ronaldo, for example; as the cover star of FIFA 19 and the player with enough talent to make Juventus legitimate contenders for the Champions League at +550 with MoPlay, he boasts tremendous value in the game, leading to people opening hundreds of packs in pursuit of the world-beating star.
It makes sense that with its popularity and ability to generate cash, that EA would push Ultimate Team as its venture into online competitive play. But, because the game mode is play-to-win and the player only controls one character at a time, Ultimate Team has failed to stick with the eSports community. A third-party group, FVPA, do organize 11 vs. 11 games of Pro clubs for FIFA players seeking the authentic eSports experience but don't get backing from the developer. When asked about the lack of support by Sport Techie, co-founder of FVPA Jean-Baptiste Pennes said that EA is late to eSports and are doing it the wrong way.
A sports-based eSport can be done
NBA 2K, developed by 2K Games, has successfully launched a tournament which allows the game to be recognized as a legitimate eSport. The inaugural NBA 2K League was launched in May 2018, featuring 5 vs. 5 gameplay in which artificial intelligence isn't used, and players compete as their own unique characters (not real-life basketball players like LeBron James), leading to competitive matches purely determined by the skill of the players and their ability to play as a team.
EA Sports has the game mode, Pro Clubs, to make it onto the eSports scene and deliver legitimate eSports tournaments – the likes of which could grow to rival the industry's current leaders. But, while Ultimate Team is still a huge money generator and legal across the world, EA will continue to push it as their venture into competitive online gaming.
Image Source: Team C Ronaldo, via Twitter