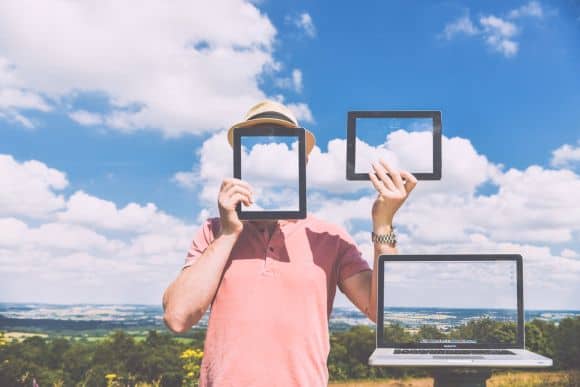 The Internet acted as a catalyst for online gambling and turned millions of players away from land-based casinos and to their online counterpart. Technology continues to change this industry thoroughly and the gambling market is one of the fastest to react to all its changes. Today it is possible to gamble from the comfort of your home and play significantly more games than in a brick-and-mortar venue. Most of the changes brought by the advancements of technology are beneficial, but some dangers hide in plain sight.
Technology Made Online Gambling More Interactive
Bringing casino games to the fingertips of tens of millions of gamblers scattered all over the world was just the first step. Offering players the possibility of enjoying their favorite titles without leaving home, was important, but not sufficient. The reluctance to trade in land-based casinos for their Internet versions was fueled by the lack of trust and the desire to interact with fellow players. None of these two issues were completely solved, but big steps were made in the right direction.
Online casinos have built their reputation over the course of years by paying the winners on time and in full. Once again, technology rushed to the rescue with firewalls, SSL encryption technology and better random number generators. They all serve the purpose of ensuring that gambling online is secure and that players don't have to be overly concerned about the house edge. Independent auditors do their part and doubles check the RNG for fairness and transparency.
Internet Casinos Where Players Feel Like Home
Tackling the second challenge of creating an interactive gaming environment was more difficult and time-consuming. Back in 2001, the obstacles to be overcome were much different from the ones concerning modern casinos and players. The Effect on High Tech on Gambling by Jeremy Schwartz talked about these challenges as well as the legal issues. Since then, US legislators and their international counterparts have changed their stance several times on online gamblers.
Meanwhile, new casinos are using the latest technologies to shape the world of gambling in their image. To close the gap separating them from industry leaders and casinos founded in the late 90s, they have to reinvent themselves. If you go over this casino review you will see how a user-friendly operator willing to innovate can win the hearts and minds of gamblers. Modern players cherish their money back rewards and the unique approach to casino bonuses based on no wagering requirements.
The bottom line is that technology has changed the world of gambling thoroughly since the first online casinos popped up. Most changes are for the better and players are the main beneficiaries. There are still obstacles to overcome, such as underage gambling and addiction, but they can be tackled one of the time.