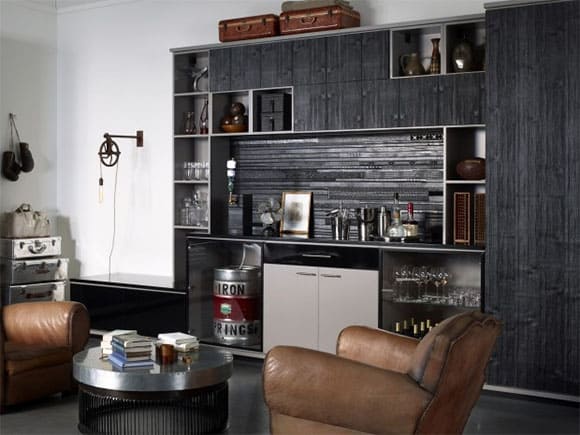 Isolation, a word that is often associated with a negative connotation, but when you think about it, it's basically just alone time. Relaxation, binging your favorite show, or even gaming all night can be achieved through mere isolation. This state of mind should obviously be enjoyable, and to do that, you need an environment to make that possible. Any environment around you can be made to suit you, but for it to be perfect, you will need a geek cave.
You might be wondering what is needed for a geek cave, but the possibilities are endless. It is what you want it to be, what defines you. If you still have no idea where to start, here are a few ideas.
Furniture
Any type of furniture could be the epidemy of comfort, which would be a great starting point for anyone's geek cave. A good starting point would be with the stressless sectionals at EuropeanLeatherGallery.com. At this website, you can find high-quality sectionals that will make your geek cave a real cave. This website offers furniture from great companies like Stressless and others with the same great furniture. Quality is first and foremost when it comes to geek caving.
Wall Decor
When you think of wall decor, you might think of bland items like pictures or cheap statues, but that all changes when a geek cave is involved. Wall-bursters from the Alien series, Han Solo frozen in carbonite from Star Wars, all of these astounding items can be found online and would make a great addition to your geek cave. No matter what your interests are, it is likely that you can find something online that can be placed on your wall for maximum enjoyment.
Home Theater
What is a geek cave without a home theater? Surround sound systems, projectors with high definition quality, or flat-screen televisions. These wonderful things can easily show many forms of entertainment for anyone who would desire to. With a home theater, it brings the benefits of a movie theater into your own home, subtracting the cost of tickets, food, and the trip there. Although it may be a bit expensive, once installed, it will give anyone in the geek cave enjoyment almost instantly. Plus, sites like Amazon have made it easier than ever to get your hands on one.
Collections
Collections are a great way of showing your dedication to the things you love, such as shows, movies, music, games, and more. Collections can be displayed almost anywhere and come in many forms, such as action figures, posters, vinyl records, DVDs, and much more. The great thing about these collections is that the price range for everything can adapt to you. You can either spend hundreds of dollars on things such as movie posters, or you can be cost-effective and use your money on small things such as action figures. The overall point of collections is to convey your dedication to something, so it is up to you how it is done.
Gaming
Gaming is yet another thing that is essential to a geek cave. You can spend your money on various different consoles, such as Playstations, Xboxes, or Nintendo Switches; it's up to you. You can also buy many different games to play in your geek cave, the possibilities are endless.
If you put all of the aforementioned categories into mind when creating your geek cave, it is certain that it will be extraordinary. The entire point of a geek cave is to adapt to what you love in an expressive and eloquent manner, so it is all centered around you.