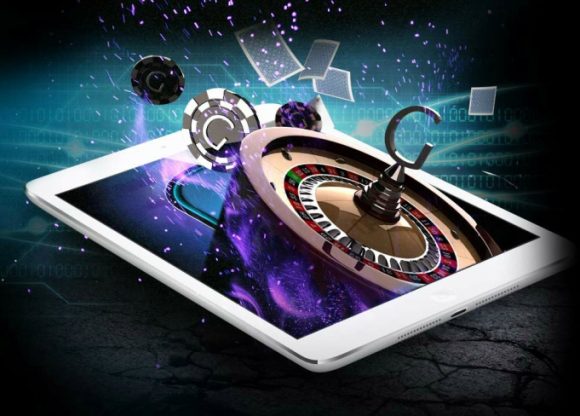 Everybody enjoys some rest and relaxation; whether you're into just reading a book, binge watching a TV series or going for a walk on the beach, taking some time out is essential. For many people, playing casino games is their preferred R&R, but they don't want to gamble their hard-earned cash. Gambino Free Online Casino lets you enjoy thrilling casino slots without spending a cent. Yes, all the fun, action and excitement of casino without gambling away your money! 
Gambino is not just about free casino games, it's an entire social gaming experience that lets you interact with other players online. Gambino free online casino boasts a range of captivating slots games that will keep you entertained for hours. You can play anytime, anywhere including from your computer, tablet or smartphone. For the best social experience, simply play on Facebook. That's right, go to Facebook, visit the Gambino Slots Facebook page and start playing. Want to take Gambino with you on your phone, no problem, simply download the Gambino App from Google Play or iTunes.
Gambino's range of free slots has something for every taste, and don't be fooled into thinking these are basic 3-reel slots. Gambino's slots are sophisticated multi-reel slots with multiple paylines and plenty of exciting bonus features. With every spin, you will become immersed in the adventure! Join the warriors for an epic battle while playing Troy free slot or go searching for treasure with pirates in Blackbeard. If your heart desires more fantasy and fiction, then take the Golden Unicorn or Honey Money slot for a spin. The choice is yours.
Much More than just Free Slots
When you join Gambino free online casino, you will be welcomed with a free package of G-coins, the exclusive virtual currency of Gambino. As you play, you can win more G-Coins, but if you really want to boost your G-Coins bankroll then make sure to take the G-Wheeelz, wheel of fortune, for a spin every day where you stand a chance of winning millions of G-coins. Watch out for the Treasure Vault Bonus. After every 30 minutes of play, the vault door will open briefly and shower you with thousands of G-coins. If you're feeling generous, you can even send some of your Gambino friends G-Coins; it's up to you.
Still want even more free casino action? Be sure to join the Gambino VIP Club. As a member of this exclusive free online casino club, you will be spoilt with plenty of rewards including G-Coin packages, extra loyalty point, gifts, prize multipliers, and even bigger prizes on the G-Wheeelz. There are nine VIP Club membership tiers, and as you advance, you will be treated to more and more benefits. Your loyalty points can be exchanged for G-coins to keep you playing for even longer!
Free Online Casino Action is a Reality
As you can tell, Gambino lets you indulge in free online casino from the comfort of your home or anywhere you choose, for that matter. The free slots are nothing short of spectacular and will keep you entertained for hours, while you interact with your Gambino friends online. Now you can enjoy casino action without spending a cent, right now at Gambino.