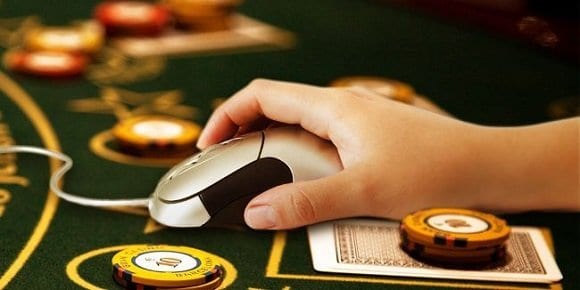 When it comes to gambling, chances of winning are slim, with the casino always having an edge over players. However, at online casinos, players have a better chance of winning than at brick and mortar casinos.
Odds are very important in the gambling industry as your chances of winning can improve significantly by picking games with higher odds. In this guide, we will be discussing a few tips that you can implement to increase your chances of winning.
First, games are usually divided into two categories: luck games and skill games.
Luck games such as Scratch Cards, Online Slots, Lotto, Bingo, Progressive Jackpots and Keno have a high house edge. On the other hand, skills games, such as poker give the player an edge over the house. Ironically, the luck games are the most popular at casinos.
In order to understand your odds better, you need to pay attention to the Return to Player (RTP), house edge and learn how to calculate odds. Presenting winning statistics can be done in a number of different ways, and as you would expect, this varies from one country to another. Percentages are used to show RTP in luck games whereas odds are more common in skills games.
Winning statistics for casino games/table games
Table games have different odds and also depend of the size of the bet in some cases. But when looking at RTP for table games, you will want to look at it from a reversed point of view. For example, if the house edge is 3%, your RTP would be calculated as 100%-3%=97%.
Although many people are likely to place live dealer games in the same category, keep in mind that this type of casino games are broadcasted from the casino live; therefore, your odds of winning at these games are same as in physical casino.
Online poker
This is one of the most difficult games to determine odds for. Since every single hand in poker has different odds, it is important that you study the game carefully when playing to establish a pattern. However, although there are many rules when it comes to counting poker odds one thing is for sure-the odd of a royal flush that's being dealt is 0.0032%.
With video poker, we are actually talking about a computerized dealing method where the amount of dealing possibilities that can be generated is unbelievable (8×1067). From this point of view, video poker is to some extent similar to online slot games, offering better odds to win in a physical casino. The RTP ranges from 96% and 99%.
Online roulette
When you bet on color at a roulette table, your chances of winning will be close to 50%. But the game changes when you bet on a single number. Aside from that, take into account that there are many types of roulette and they have different odds. When you bet on a single number, your odds of winning will go down from about 50% of color betting to about 2.7%.
Online blackjack
Blackjack is a skill game where the player's ability to calculate odds makes the difference. All professional blackjack players know that odds are very important and the difficulty is usually not high. Since it's a skills game, you need to have a sharp mind to master the basic skills and execute the strategy. When calculating your odds, consider the possibilities of the dealer going bust with regards to the card in your hand. Also remember that the odds of any card that comes up are 2 in 52.
Online baccarat
When playing online baccarat, you will have to bet on either the player or the banker, but the odds are usually in favor of the banker. The banker has a house edge of 1.06% and the player has 1.24%.
So, Baccarat is a game with one of the least house edges and ideal for people who want to win large amounts of money.
Online craps
Like Baccarat, Craps is one of the best games you can play; however, you should note that it has the most even odds you will ever find. You need to be very keen when playing this game because it might look like an easy game, but there is a possibility of hitting the worst odds at the casino. You will therefore want to stay clear of bets in the middle of the table. But you will want to try the pass line bets at a house edge of 1.41% or the even better don't pass line.
How to win odds for progressive jackpot games and online slots
These are the most played games at online casinos. If you are a fan of any of these games, you would be better off playing at an online casino rather than a physical casino.
The many promotions offers for online slots games make them enticing, tempting and enjoyable, but let's look at your odds and bets.
Online slots have better winning odds than progressive jackpot games, with an RTP of 95% to 98%. You shouldn't take RTP factually as it doesn't let you know how should expect to win. For instance, there can be two games with the same RTP, but the winning combination can be different. Slots games with lower frequencies pay larger amounts every once in a while whereas high frequency ones pay small amounts more often. One thing you should also keep in mind is that a higher RTP will always help you to win more money in the long run.
Progressive jackpots have a lower RTP-between 88% and 95%. Luck games that are least recommended is Scratch Cards and Keno. Keno has a house edge of 30%-40% whereas for Scratch cards, only one in four scratch cards are good and wins are as little as £10.