Online gaming is an excellent way to engage is fun online gaming experiences straight from your PC or smart phone. These games are great to pass a little time, and they require no money or time to get started. One click and you are set to play!
Online games range from basic text-based escapades to Massively Multiplayer Online Role-Playing Games (MMORPGs) featuring dazzling 3-D effects and multi-player options. There are a wide range of online web games to experience. We have compiled a list of the best online games available today.
1. Frog Fractions:
Developed by Jim Crawford, this exciting game is comic and fun. Without spoiling the surprise factor by detailing what actually happens in this game, it appears witless and nonsensical until the player delves deeper. This game offers a lively and uproarious gaming experience. You need to play this game with the volume settings activated to get a comprehensive experience. Frog Fractions has been immensely successful, and a sequel called Glittermitten has also been launched subsequently.
2. Gonzo's Quest:
Gonzo's Quest by Karamba is a fun and innovative online slot game that is sure to hold your attention. This game is about a man's search for treasure. The player searches for the treasure using free spins. These free spins will enable you to play this intriguing slot game using the casino's money. If you win, you can cash out at the end of the day. The game is easy to play, and a great way to make use of your time while making some cash on the side.
3. Die 2 Nite:
This multiplayer zombie game is text-based and contains built-in jokes to make the play more interesting. When you start the game, you are welcome with the message "Be positive, you're going to die. Every time." This sets the tone for the play. The zombies come out when the server time hits 23:00. In the course of the day, players are required to collaborate and create defenses for the Zombies. This game is addictive, and a great way to interact with the online fraternity.
4. Samorost:
Czech developer Amanita Designs has created this space-aged series, and Samorost is the third game in the chain. This game is hilarious and quirky puzzle point-and-click adventure. Samorost provides players with a new, space-related gaming experience.
5. Abobo's Adventure: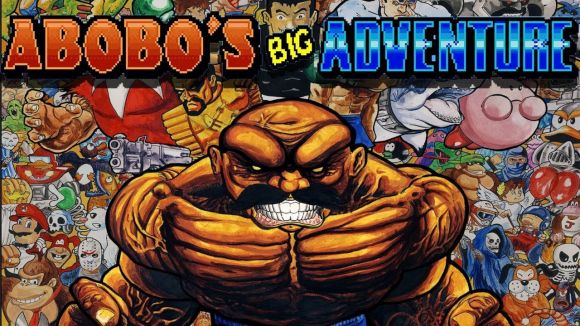 Many of the jokes in this game are geared towards older people. However, if you like toilet jokes, then this is also the game for you. The script for this game has been developed by the team behind I-Mockery, and it features Abobo who is battling to retrieve his kidnapped son. The game also features characters such as Mario, Zelda, Conta and Mega Man.
6. Tanki Online:
If you like tanks and deathmatches, then Tanki Online is the game for you. The game showcases deathmatches in various locations such as snowy mountains and lush, green plains. The objective of this game is to blow up as many tanks possible. The game features several modes and is graphically appealing. If you're a fan of army and ammunition, this is the game for you.
7. Spelunky HTML5:
This fascinating game's aim is to collect as much loot as possible from interconnected underground tunnels. These tunnels are riddled with traps and hurdles of every kind imaginable. This game is demanding and addictive at the same time.