I started commuting to work in a car this year but before that it was almost always public transportation. It's a lot cheaper than using a vehicle but there a few downsides of taking the city buses and trains. One of those downsides it the freezing winter months and that feeling of the stinging sensation on my nose, ears, face, finger tips, and toes. I get goosebumps just thinking about it but at least there is a solution thanks to the Zippo Mini Handwarmer.
I was told that I should stick chilli powder in my gloves and socks but I know such a thing could only end in disaster! The Zippo Mini Handwarmer is a little larger than your traditional zippo lighter and it has no flame thanks to its use of catalytic conversion. It's available in either chrome finish or pink.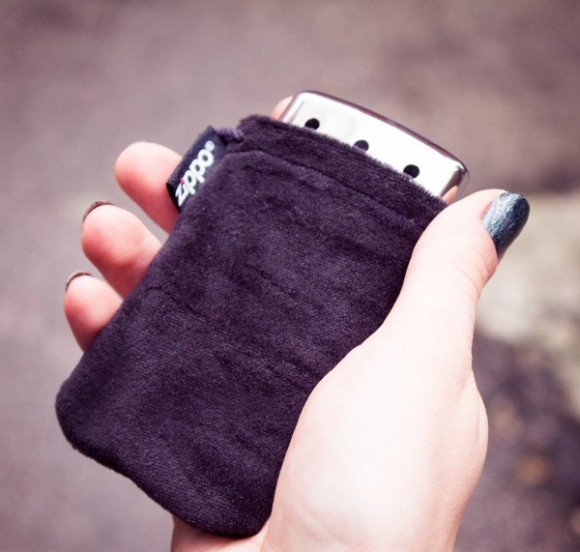 This beautiful piece of hardware can produce up to ten times more heat than the competition thank to a platinum catalyzed glass fiber burner and it will keep your hands nice and toasty for up to six hours. The device won't over heat from the chemical reaction happening inside the gadget becasue the reinforced fibers prevent such an event to occur. The Zippo Mini Handwarmer comes with a warming bag because holding the device on its own might be uncomfortably warm for some of you.
The only thing you have to do is make sure you have lighter fluid on-hand (lighter fluid not included). The Zippo Mini Handwarmer is £19.99 (approx $30 USD)