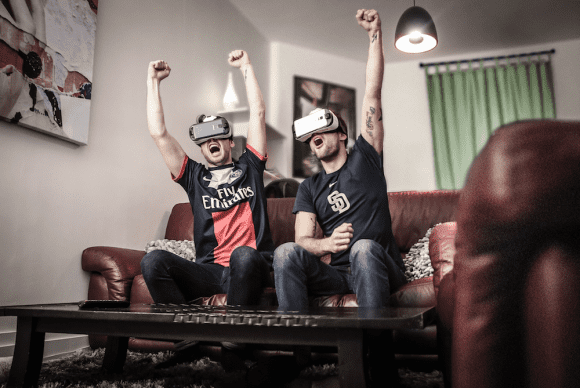 As a gamer, or even as a regular computer user, there might come a point in your life when you will want, or need, new gadgets for your already existent computer setup. There is a lot of cool stuff on the market, so we decided to narrow it down to only 5, best and most essential gadgets that you might need for your setup.
Regardless of what kind of games you are playing, from online slots to action games, you will find these gadgets useful. Even if you're using your computer for work, some of these would end up being time-saving for sure since they are essentials that will boost your productivity.
Logitech G Pro Wireless Mouse
Maybe you've seen on the internet some of those insane mouses that have a large number of buttons, weird designs, and complicated features that you might not even understand. They do look fancy, and they might be useful but, they might be way too complicated for most people.
The G Pro mouse from Logitech might be a better option in this regard for the pro users since it has a simple design but it is also packing high-end features like a top-notch sensor for accuracy, and high speeds. The best part is that it can also be used for more than just gaming since it has a huge precision that is key in certain industries.
Gunnar Gaming and Computer Eyewear
Regardless of your activity in the front of the monitor, as long as you are spending a lot of time with a screen in your face, glasses that protect your eyes such as those from Gunnar are an essential purchase. The blue light produced by your computer not only affects your eyesight but, it may also destroy your sleep pattern, and gives you headaches.
Depending on the version you pick, the glasses from Gunnar block 65% of the blue light generated by your computer, and, on some pairs, even as high as 90%.
Oculus Rift VR Set
The Virtual Reality environment has been developing constantly for the last couple of years, advancing more and more each time. From developing hardware that makes the whole gaming experience feel more real, to developing games that allow you to enjoy your VR setup more, the developers and manufacturers haven't been sleeping.
Such a setup is essential for anybody that wants to explore the new and exciting realm of VR gaming but, also for the professionals that need to visualize their work in 3D.  When it comes to games, there's a huge variety you can play in VR, action games, puzzles, and even casino games that allow you to feel as if you are in a land-based authentic casino.
Examples of VR Games
If you're wondering what games can you play on VR, since it's kind of a new technology, below are some few examples.
These games are easily found on Steam. As a prime example, Social Club, is a VR casino game where you immerse yourself into a virtual world of the casino. The games you can play are mostly table games and you can also chat with other players.
Other example of VR game is Lucky Night: Texas Hold'em VR. The Steam platform offers a large options of video games. Surprisingly, VR games are also a bunch, especially casino themed. This game however, brings you into a beautiful set-up of a virtual casino, similar to the ones from Las Vegas. You can customise a character and you meet other virtual npcs that seems really close to animation movie characters.
Most of these games can be played online, online table games, online chatting. Even though you could see some slots inside these virtual casinos, you can't interact with them. However, if players want to play some slot machines, there is always available a social casino with online slots.
Another feature that Virtual Reality brought is that, there is an actual B&M casino in New Orleans that feature a number of VR headsets for players. This place is called The Orleans and inside of it is Virtual Zone. Virtual Zone organises VR tournaments where players compete with each other in shooting arrows.
Razer Huntsman Elite Keyboard
Having a top-notch keyboard is something essential for any gaming setup since it will both improve your gaming experience but, also your performance by a lot. Now, there are definitely many options on the market, for various purposes but, your to-go keyboard for gaming should be one from Razer.
The Razer Huntsman Elite is probably going to end up being one of the fastest keyboards in the year to come. Probably you are familiar with mechanical keyboards but, Razer took it to another level, combining the mechanical switches with optical sensors, into an optomechanical keyboard.
HyperX Revolver S Headset
Another gaming essential is a professional headset that can deliver you the highest sound quality possible to make the most out of your games, and the HyperX Revolver S might just be that. Having a 7.1-channel surround sound powered by Dolby, this headset is surely going to ensure the best sound possible.
Since you're going to use it for a long period, you also want something comfortable, and, luckily, this headset is built with memory foam to ensure that you are staying comfortable while playing.