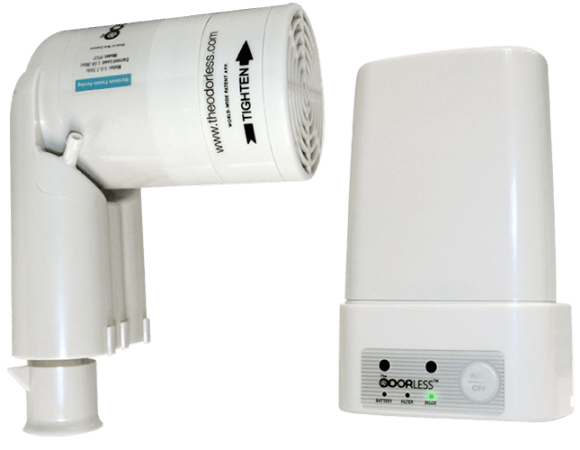 You can be the most beautiful person in the world but when it comes to the number two in the toilet, it's all stank regardless of who you are! This is where the Odorless Toilet Fan can come to the rescue not only for you but that poor schmuck using the bathroom after you. Save yourself the embarrassment and get the Odorless Toilet Fan! 
The bathroom ventilation fan works but it doesn't do an outstanding job. And some older bathrooms don't even have such fans. The Odorless Toilet Fan attaches directly to your toilet, inside of the toilet tank. The installation is supposed to be easy and straight forward. The device works by filtering the odors directly out of the toilet bowl so you don't have to bother with aerosol sprays and candles. Before I found this product, I was a huge fan of 'Just-a-Drop'!
The Oderoless Toilet Fan is the number one way to eliminate #2 odor. And it's clinically proven to remove 99 percent of bacteria and fungi! For more details, visit The Odorless.