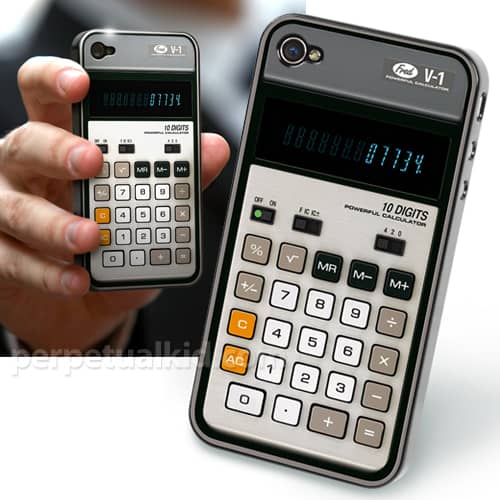 The Old-School Calculator iPhone 4 case brings back a lot of memories.  I remember I had a calculator just like it, and for you kids that don't know what I'm talking about, go through some of your parents' old stuff, you might find one and see how cool those calculators were.
The case looks pretty realistic from the pictures with all the major keys that we needed in the good old days.  The "calculator" display window shows the digits "07734" and of course that turned upside down spells "hello", which was one of the coolest tricks back in the day.
So go ahead and order one, it's one of the cheapest ways to stroll down memory lane and protect one of the coolest gadgets available in these modern times.  Amazon: $8.95 or at Prepetual Kid: $11.99.