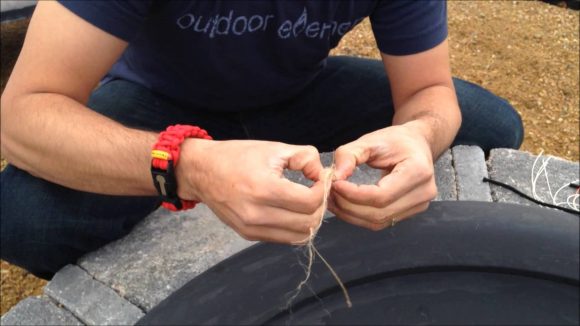 Planning a camping trip that involves going way out there? Or perhaps you're practicing to be on the survival show, Alone? Wherever your next adventure may take you, don't get caught without the KODIAK by Outdoor Element!  The Kodiak is a wristband that will help you make it through your next outdoors emergency situation.
Similar to the many other All-in-One survival products we've all seen, the compact Kodiak wristband holds a few very important items. The focus of the items is to make sure you are able to catch food, a very important thing when stuck out in the wild.
The wristband features two strands of braided fishing line and one strand of fire tinder to make sure you are able to stay warm. The Kodiak also features a fishing hook and a striker. The KODIAK by Outdoor Element is available for $24.99 and comes in Black, Red, and OD Green.