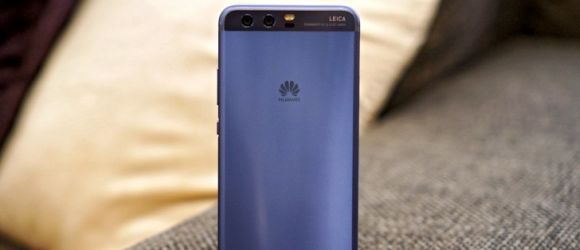 The Western market for cell phones is one that has a hierarchy as fixed as any US high school. The iPhone is the star quarterback everyone wants to be seen with, Samsung the smart, funny student everyone secretly likes more. In this high school scenario, then, where does that leave Huawei? Well, without straining the metaphor, they are the kid who hangs out in the library a lot, who gets excellent grades and who's into bands you've probably never heard of.
That's a fancy way of saying that Huawei are a manufacturer that flies under the radar despite creating really good Android phones, and that while people are still going to gravitate to the iPhone, they could really do with seeing what Huawei have going on. The Chinese comms giant sell bucketloads of their phones in their home market, and those in the US market who have bought one are invariably delighted with it. Their P10 is another technically excellent phone which you really ought to check out. Of course, you probably won't. Or will you?
How does it handle?
If you already have a Huawei device, then moving over to the P10 will feel like a seamless transition, albeit to a phone with a bit more fizz about it. Huawei don't see any point in reinventing the wheel– they just make a better wheel. The P10 isn't radically different from the P9, although it has added a fingerprint sensor that is probably the best on the market right now.
It takes some getting used to — Huawei have changed things so that instead of three function buttons you just press the sensor in different ways for different functions — but once you are used to it, it makes for a much more seamless experience. For me personally this is quite important when I use it for my weekend football betting because like with many betting apps on the market (PaddyPower, Betway, SkyBet etc.) speed can be the difference between a bet won or a bet lost.
What about the camera?
Huawei are putting an increasing level of focus on the camera functionality of their smartphones, and the P10 is another step forward. It features a dual camera; one black and white which captures the sharpest possible image, one a color lens which fills in the … yes, that's right, the color. A Leica-branded Portrait mode makes it perfect for selfies, with advanced facial tracking and what the company calls a "beautification mode".
What will it set me back?
That depends where in the world you are. At present, the P10 is not stocked by US vendors so US customers will need to import it. It's worth the effort, though, because you get a highly responsive phone with long battery life and ludicrous durability; there's every chance you'll still be using it in two years if you're not the type of person who replaces their phone every few months. Canadian customers can expect to pay just over $600 on the import market, which is much cheaper than a comparable iPhone and doesn't force you to use iOS.
That's the Huawei P10, then – a genuinely excellent phone, but you probably scanned to the end when it wasn't an iPhone. Go on, go back up and read the rest.