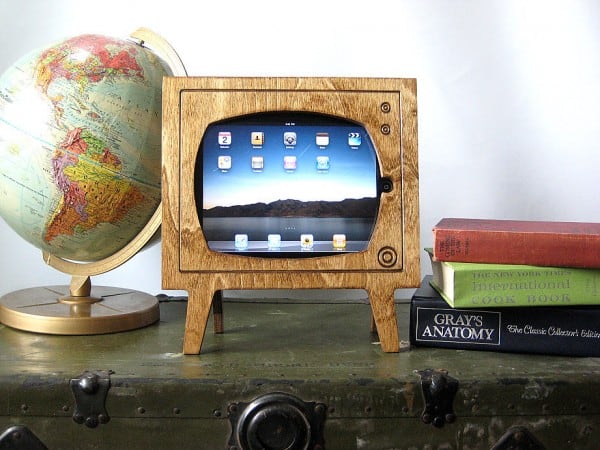 If you're one of those people that enjoys the modern day gadgets but still long for the simple gadgets from the good old days then we have yet another cool gadget for you.  The Handmade Natural Wood Retro TV iPad Dock lets you turn your iPad into a cool looking retro-Television (which was the most popular gadget back in the day ;)) from the 50's and 60's.
The retro-wooden iPad dock not only looks cool but also functions as a dock/holder for your iPad when you need to use both your hands on the iPad or just to give your beloved iPad a rest.
These wooden docks are handmade and are made-to-order, so you can have it for the original Apple iPad or the iPad 2.  I'm sure they might be able to make these stands for other tablets as well.  The retro-TV wooden iPad docks are available at etsy for $60 each.