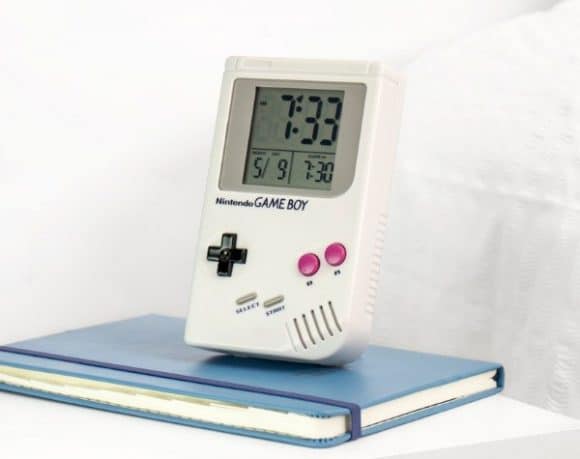 During the late 80's and early 90's, I was still in my single digit numbers when it came to my age. So when I saw the Nintendo Game Boy Alarm Clock, I was all over that useless gadget. If you were a young child in the 90's in North America (I'm sure other areas as well), then there is a good chance you probably owned a video game console or had a Game Boy.
The handheld Game Boy was the start of on-the-go gaming and paved the way for many other systems and games. Here is a great way to show some love to an old school system you grew up with. The Game Boy Alarm Clock is nothing special at all to be honest. It's basically a digital alarm clock shaped like the original Game Boy gaming system.
The device features the same buttons, shape, and size. Imagine waking up to memories as the alarm sounds various Super Mario Land theme songs. You can get the Nintendo Game Boy Alarm Clock for only $30. If you don't want to spend money, I'm sure you can easily download the Super Mario Land theme sounds online and set them as your mobile phone alarm clock.