These days, there are dozens upon dozens of electric bicycles that one can purchase. They all claim to be the best at something. The Gi FlyBike electric bike can be added to that list now and its claiming to be the first electric bike that can be folded in one second. Is that a big deal? To some, not so much but to others it's probably the selling point. It's especially useful for those who take public transportation as part of their daily route.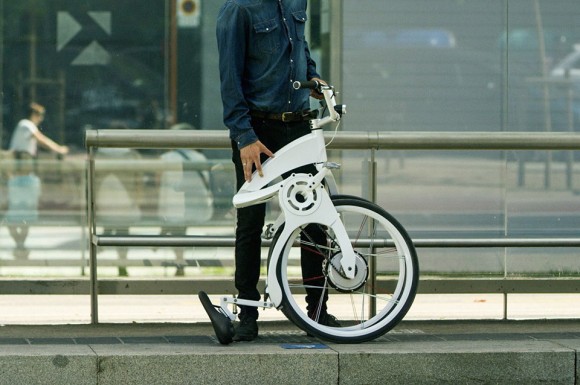 The Gi FlyBike is made of aircraft grade aluminum alloy and weighs in at 37 pounds which is light enough to carry around when needed. The bike uses a 250 watt Brushless Hub Motor and is able to reach speeds of 15mph. The on-board LifePo4 battery gives the Gi FlyBike a riding range of 40 miles (64 km) which is pretty impressive.  As with many of the bikes coming out today, this one is also a "smart bike".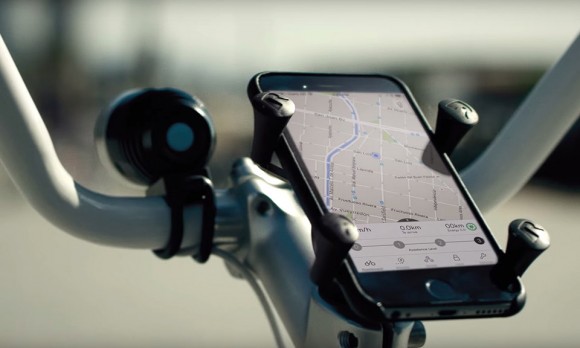 The Gi FlyBike has an app that allows users to access and control different features on the electric bike such as the GPS system and LED smart lights for both the front and the back. The app also allows riders to control the bike's smart lock feature which automatically lock the bike once the rider is ten feet away. And let's not forget the USB port implemented in the handlebars where riders can charge their smart device with the power they generate while pedaling. Pretty cool, right?
The Gi FlyBike features full size 26″ wheels which are wrapped in solid, anti-puncture tires. More details on the Gi FlyBike are available on their Kickstarter page. With 27 days to go, the Gi FlyBike has already been sucessfully funded via Kickstarter but you can still get the early bird special price of $1,990.