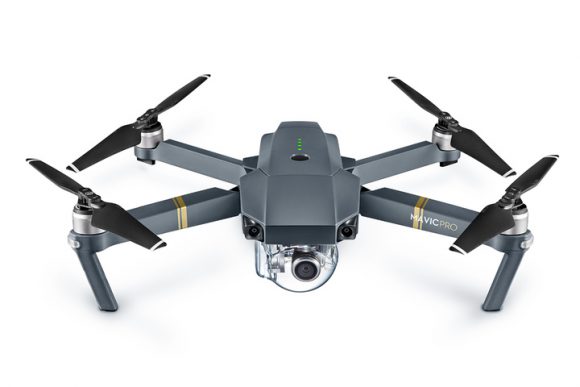 DJI is just one those companies that anyone who's getting into the drone business should know. Its drones always leave the competition in the dust. So far, DJI has made a multitude of drones. In this article though, I want us to concentrate on two of their most on-demand models: the Spark, or what I call the small beginner drone, and the larger, more professional Mavic Pro. So, which of these two drones is better?
To answer that, we need to get into some of the specifics on these two models.
Weight and Portability
What sticks out when you place the Spark and the Mavic Pro side by side is that the Spark is so much smaller, lighter and ultimately more portable than the Mavic Pro, which was previously a model acclaimed for its compactness. Here, the Spark wins.
Camera Performance
When it comes to camera handling, Mavic Pro beats the Spark hands down. Not only is the Pro better equipped to take photos (courtesy of its 3-axis gimbal), it has better resolution and can even play videos back in 4K. Comparatively, the Spark only has an LQ cam and 2-axis gimbal.
Flight Time
DJI Spark flies for only 16 minutes, while the flight time of a Mavic Pro is up to 27 minutes. However, the spark can hover for longer, so the choice comes down to whether you want to fly over long distances or hover for longer.
Ease of Use
The Spark is much easier to use than the Mavic Pro. Its battery can charge in a dock without necessitating removal like the Mavic Pro's, and you can navigate the drone using your hands- Mavic Pro needs you to use a phone or controller.
Overall
If you're a beginner looking for an easily navigable, low-maintenance drone, then the DJI Spark if for you. However, serious photographers and drone operators should opt for the Mavic Pro. It might be heavier and more inconvenient to charge, but it's better in all other ways that matter.