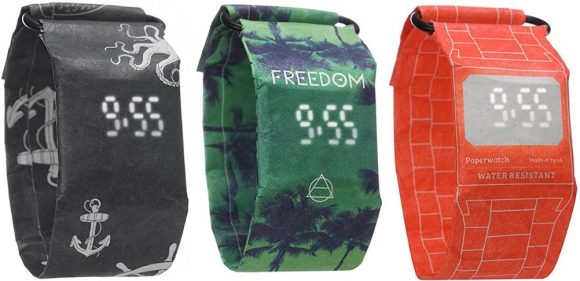 I'm not a huge fan of watches but I most certainly appreciate them and I own six semi-decent watches myself. Depending on what activity you're doing, a watch can sometimes get in the way one way or another. The CAJISO watch is the perfect watch for those who want their wrist to feel "naked".
The material used to construct the CAJISO watch is not actually paper but Tyvek. The material is very strong and difficult to tear although it can easily be cut with a pair of scissors or a knife. Water vapor is able to pass through the material, but liquid water cannot. These properties make Tyvek useful in various industries including construction. The watch is extremely light weight and feels very comfortable to wear.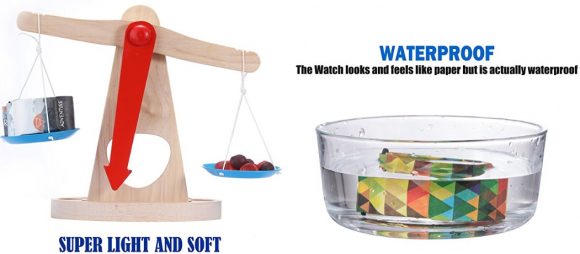 To activate the display, a button needs to be pushed to display the date and time. Sorry but there is not stopwatch or an alarm feature. This is about as basic as one can get when it comes to a wrist watch. The CAJISO watch comes in 10 different patterns/colors and is available for only $29.99. More information about the watch and company over at the CAJISO website.