The Beatles were making hits way before my time and have influenced artists from around the world. They are one of the most commercially successful and critically acclaimed bands to date. Decades after the breakup of the band, their music is still in demand and they continue to sell records. As a matter of fact, they are the best selling band in history. But this is not about the history of The Beatles; it's about The Beatles Collectible Pint Glasses.
We love music, and we love booze. I tend to find that these two very different things work very well together. And let's not forget, we love The Beatles. So why not mix all this onto a glassware collection? The Beatles Pint Glasses are available in two varieties: The Album Cover Series which features "Revolver", "Let it Be", "With the Beatles", and "Rubber Soul". The other series that is available is the Band Series which features pictures of John Lennon, Paul McCartney, Ringo Starr, and George Harrison. Each series features four glasses which holds 16 ounces of liquid each.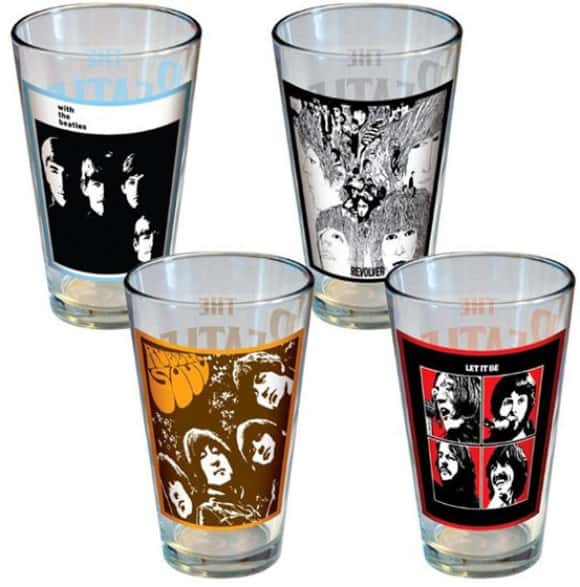 With Christmas right around the corner, this is a perfect gift for any music lover or a nice touch to the personal bar at home. The prices vary on Amazon but expect to pay between $29.99 to $37.99 for the Album Cover Series and The Band Series.