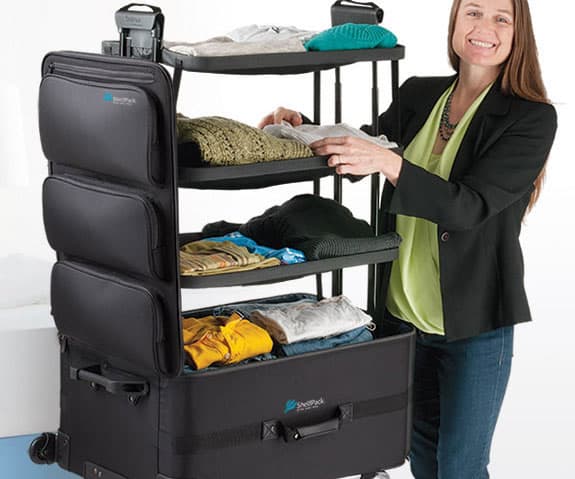 When you travel, packing and unpacking is always a huge problem. Most of the times, it is hard to find what you are looking for. And often, you make a mess of that well folded and creased stuff in the process.
Here is an ingenious product for those of you who do lots of travelling.  In essence it is a suitcase and a dresser in one. Here, instead of fully unpacking your suitcase, you just lift up the two supports on either side of the suitcase and lift the shelves. Bingo! You got yourself a completely pre organized dresser. With the ShelfPack, you won't have to dig through your clothes ever again. The size of the suitcase is somewhat large (26″x18″x14″), and it weighs 14lbs. With the new airlines regulations of 50 lb. baggage limit, you can only carry 36 lbs. of your stuff
This elegant ShelfPack will cost you $349.