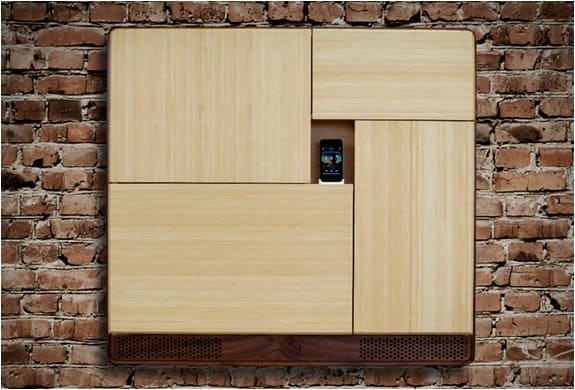 When it comes to creating more space, the struggle is real especially if you have many types of furniture at the office. If you have ever daydreamed of the perfect cataloged office space, then the Podpad storage desk is the folding desk of your dreams. It is a simple wooden desk that is designed just to slide into the wall space when not in use, thereby creating more space in the office.
At first glance, this desk just looks like a cabinet or a shadowbox. It could be slim, but it contains multitudes of subsections that allow you to organize your office equipment in them. It has a five-inch outline, but when you start disentangling this thing, it unlocks up to a desk that can be used at work. It has sections that can be utilized for a charging station, laptop storage, and even places to keep all your mail and files.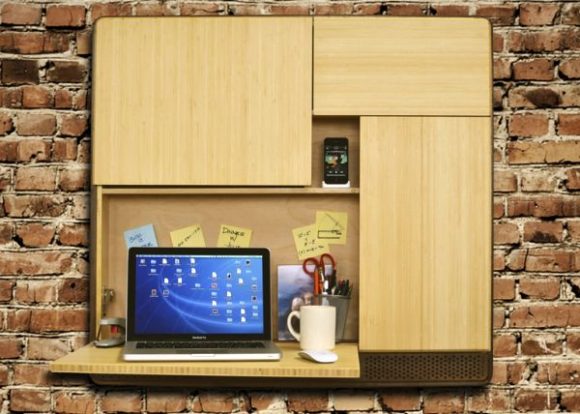 The bottom of the thick wall mounted unit is an inclusion for a wireless speaker with holes to enable the sound to come through. It is designed to put up a Samsung HW-E450 Wireless Air Track, Sound Bar though this is not included when you buy it. The sections of the unit are available in either white polish or solid bamboo finishes, but you can be given a choice to have different color schemes.
Therefore, do not strain yourself wondering which furniture should be removed from your office and which one should stay. Forget about that portable office desk that takes up tightly the entire space in your room. Podpad will fulfill your dreams when it comes to space. It costs $1,200 which may seem a lot but by no resources an exorbitant sum for a piece of an all-purpose, solid wood, designer furniture that has been handcrafted in the USA.