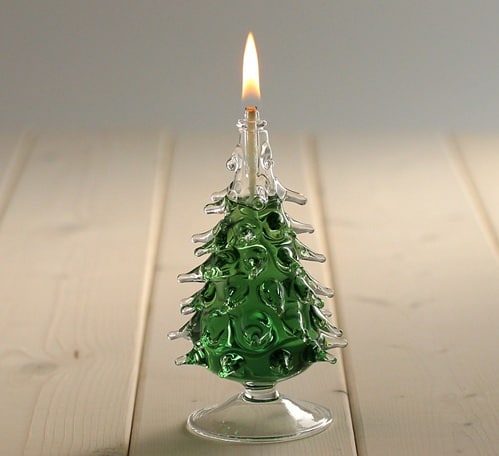 The Christmas Tree Oil Lamp is one of the cutest Christmas decorations I've seen in a while; it's both a lamp and a mini-Christmas tree, all in one.  The lamp can be placed on a table giving you a nice little Christmas tree, especially great for small apartments where you don't have room for bigger trees but you still want to show your festive side.
The Christmas Tree Oil Lamp is hand crafted in the Czech Republic and features beautiful details; it measures about 14.5 cm in height and 10 cm in diameter.  It looks like a perfect Christmas tree when the lamp is filled with green oil and unlike holiday candles, this lamp can be re-filled and re-used many times.
Buy It:  ¥11,270 or about $145.
Christmas Tree Oil Lamp