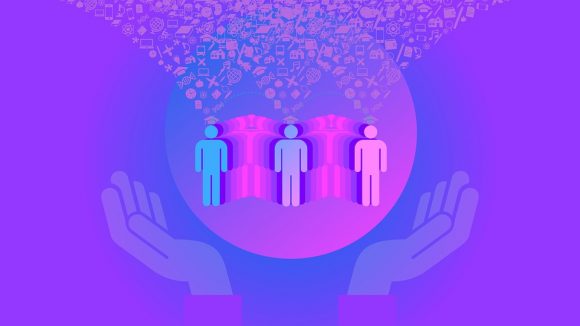 The term 'virtual staff' might sound like something crazy from the future, but it's very much a reality of the present. Businesses worldwide are now outsourcing staff over the internet – real people not robots – to help with day-to-day tasks.
Virtual staff can be hired on a permanent basis or simply be hired temporarily to complete a one-off task. Recruiting over the web means that you don't have to provide office space for them, as well as cutting costs on travel and other resources for both parties. If you're an entrepreneur looking for extra manpower, but don't want to shell out on full time employees, opting for virtual staff could be your most practical option. All kinds of tasks can be assigned this way, as detailed below.
Website Development/Reviewing
Content management systems such as WordPress have now made it easy for anyone to build a website without any programming knowledge. However, for those wanting to make their website look less template and more professional, hiring a decent web design team for the job is worthwhile. Since web design is done entirely online, it's probably no surprise that this task can be easily outsourced to a virtual staff member. Some design teams may also allow you to call upon them to make regular changes, such as adding in new promotions, testimonials or taking services out.
If you want to stay on a budget, you can always hire someone online to personally review your website for faults and improvements, which you then can act upon. Even if you designed your website through WordPress yourself, there may be elements of web design and navigation that could do with being improved that a professional might be able to guide you through. You can find website reviewers affordably by using services such as Fiverr.
Online Marketing
Every company needs to be marketed on the web nowadays – simply having a website is not enough. Why not outsource an online marketing company to get your business out there? Many businesses will invest in SEO (Search Engine Optimization) – a service that improves the rankings of your website on search engines such as Google so that people searching for your services are more likely to find you. Another common service is PPC (Pay-per-click) ads.
Due to the complexity and digital expertise that these services require, a professional is often needed. However you can outsource more basic tasks too. If you're really not savvy with Facebook and Twitter, you may pay to outsource a social media management company to post and tweet for you. You can even pay a company to monitor online reviews on services such as Trip Advisor, as well monitoring Tweets mentioning your company, replying promptly and appropriately to all negative criticism.
Note that some online marketing companies may specialize in one particular area, whilst others may be able to provide all services from running your social media to SEO.
Content Writers
Writers of all forms can come in handy, helping to effectively promote and structure your business. Bloggers can be outsourced to write reviews of your company or to keep a blog running on your website that you don't have time to personally update. You may need to outsource someone to handle your PR, writing press releases and emailing the press. Legal contracts meanwhile may need to be professionally written to include all the right terms and conditions and avoid any form of exploitation by employees or clients.
Such writers can be easily outsourced online. They can share documents with you by email or via the cloud which you can then edit accordingly. Or you can leave them up to their own devices.
Accountancy
Feel free to use this image, just link to www.SeniorLiving.Org
Your book-keeping is important, but you needn't hire an in-house accountant. You needn't even have to meet an accountant in person. Virtual accountants are the new option for those on a budget.
Sharing your finances online may sound risky and indeed it can be – but no more risky than hiring a conventional accountant. Virtual accountants have to go through multiple screening processes before making the grade, unlike a regular accountant. Such companies also use the highest security software and technology available, so that no-one else can take a look in.
Of course, you should always approach an established firm and not simply opt for any online stranger. And for those that still don't trust sharing such sensitive data online, you can always still hire an online financial advisor who needn't have to look at your books but simple be able to provide advice on loans, expenses and taxes.
IT Consultancy
Maintaining the smooth running of your company relies on technology not playing up and staff having a certain level of digital aptitude. You can save time having to call out an IT technician in an emergency by opting for a virtual IT consultancy company that can answer queries and guide you through issues in real time. Many also allow the option to access your computer remotely, which could be useful for quickly fixing bugs or getting rid of viruses.
Some IT consultancy companies will also provide digital security services for your company such as cloud protection and disaster recovery. Such companies may be able to provide you with digital protection far greater than you'd ordinarily ever be able to afford.
Legal Help
On top of IT advisors you can also easily outsource virtual legal advisors. This can save time having to arrange a meeting with a solicitor. Apps like Ask a Lawyer are very convenient and allow you to instantly message someone for legal help. For more lengthy legal procedures, many law firms will allow you to virtually hire someone who can be on call during working hours.
HR
For those that have a team of in-house employees, there are many services that can help manage your team of staff. If building rotas is giving you a headache, why not outsource this job to an online rota building company. Meanwhile if it's simple advice you need on issues such as giving a disciplinary or understanding employment laws, you may pay to outsource a consultancy company such as Ellis Whittam. On top of this, there are a wide array of recruitment companies online that can be communicated with virtually.
24/7 Receptionist Services
Want your business to always be in contact 24/7 but don't have the funds to hire night staff? Outsourcing a receptionist service to answer calls when you're out of the office can be extremely beneficial. If you are often in communication with overseas businesses in different time zones, this might allow you to relay information more quickly. If you don't want to be bothered by staff in your free time requesting holiday leave or asking you questions, you could use a reception service to receive, filter and catalogue these calls. Utilizing such a service could give the illusion that you have the funds to run a 24/7 office and that you're bigger than you are – useful for attracting more clients.
Can You Virtually Outsource Any Job?
Providing the other person has the tools and the know-how, you can pretty much find a virtual assistant to do any job for you. Obviously you can't virtually outsource a chef or a plumber, but when it comes to services that don't need to be on the premises, almost anything can be virtually outsourced from managing overflowing inboxes of emails to photoshopping a picture. Use virtual staff to do the tasks that you yourself can't do, or don't have the time to do.