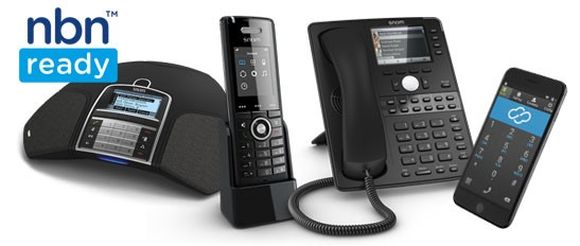 Why should your business need Hosted PBX? Firstly, let us explain what Hosted PBX is. Basically, in a nutshell, Hosted PBX is a communications package designed for small businesses, it delivers features of a high end traditional PBX at a fraction of the price.
So if you have been considering Hosted PBX, it is a great time to look at your business and look at why now is the best time to do it.
1. Integration with cloud based services.
What this means is better integration across all platforms. With many businesses, these days moving their data and services to the cloud, it opens up more fluid transitions for you and your business, your staff and helps you manage your teams. Many cloud phone systems can integrate seamlessly with other cloud services such as CRMs.
2. Great for distributed/remote teams
When it comes to managing teams remotely across the state or even country, or overseas a cloud hosted PBX is able to ensure your clients can reach who they need to without needing the yellow pages. Your customers will appreciate the consistency and your staff will feel much more professional.
3. Business Continuity
You would have to agree that businesses rely on their systems for critical tasks. We help many businesses and especially when you consider those that are in healthcare for example, they cannot risk interruptions and downtime if they obtain a heavy volume of calls, so with using Cloud Hosted PBX you have that reliability.
4. Voice Quality
We hear many times that people still believe that hosted PBX systems have low voice quality, that is not true. There have been advancements in technology and you will obtain clear calls when using a hosted PBX.
5. Number retention
You would have noticed many employees are bringing in their own devices whether organisations want them too or not. Hosted PBX provides simplicity of combining personal and company lines on one device. Therefore, employees do not have to give out their personal number to use their mobile phone for business calls. Calls can be easily re-routed if that employee was on leave or left the company.
6. Security
Most business owners like to know they are secured and a key component of cloud hosted services is providing secure access and data backup. Many hosted pbx providers can guarantee safe and secure store and backup of your data as part of the Service Level agreement.