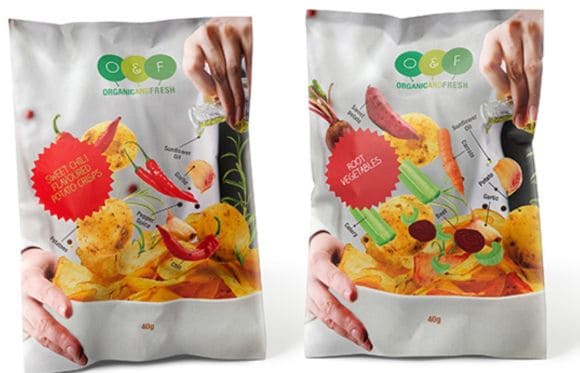 Packaging is one of the vital aspects many manufacturing companies are paying great attention to. Many companies in the line of food production are looking for the perfect packaging trends that will promote their marketing efforts and captivate potential customers.
New innovations tend to emerge with every New Year and the food packaging industry doesn't seem to be sticking to traditional packaging. Needless to say, some packaging technologies have come to stay while certain others are very likely to be phased out soon.
If you're willing to delve into food packaging, you'd like to know what is trending in the industry. Therefore, this article will give you insights into some of the latest technologies and leading trends in the packaging market.
Customizable Packaging
Not only does customization add beauty to packaging, it also helps a company in visualizing its brand. To ensure customers' minds are glued to the values of their products, companies are now gravitating towards customizable packaging.
Digital printing –probably incorporating 3D printing –has buttressed the idea of customizable packaging through the use of graphics that attract customers towards commodities. Obviously, products with boring packaging don't seem to captivate potential buyers even if such products are naturally great in quality.
Eye-Catching Packaging Trends
It is beyond doubts that more companies are concerned about the aesthetic values their product packaging can have in the minds of potential customers. Boring packaging trends, incorporating the use of old-fashioned and bland cartons, are very likely to be abandoned in the nearest future.
Colorful visuals portraying the faces of celebrities –or probably some attractive natural features –are some of the things 3D printing would be incorporating in packaging trends. More often, customers get attracted to their favorite confectioneries when they appear in colorful and eye-catching coverings.
Refined Rigid Packaging
In spite of the great challenge it gets from flexible packaging, rigid packaging doesn't seem to be running out of existence. Meanwhile, companies are trying everything possible to enhance rigid packaging probably by using rigid materials that are attractive, recyclable and long-lasting. Of course, plastic food packaging is still around the corner and to make it better and more versatile, companies are incorporating new ideas in their traditional plastic packaging styles.
Eco-friendly Packaging
Many companies are trying to stick to the packaging solutions that resonate with the environment. While governmental and non-governmental agencies work towards environmental conservation, companies –particularly those producing foods –are expected to contribute their own part in protecting the ozone layer. Of course, the introduction of flexible packaging materials has buttressed the idea of eco-friendly packaging. Also, manufacturing companies are using eco-friendly packaging to attract more customers.
Edible Packaging
Edible packaging has begun gaining grounds and companies are trying to find out if ready-to-eat foods can be given the kind of edible coverings appearing on sausages and related foods. Some of these edible coverings are coated with layers of carbohydrates and lipids.
Research claims that companies can extend the storage life of certain foods by embracing the idea of edible packaging. More to that, risk of moisture attacks on food is very likely to be delayed or avoided through edible packaging.
Flexible Packaging
In the minds of some customers, no packaging trend beats flexible packaging as it allows for convenient carriage and customization of products. By favoring flexible packaging above rigid packaging, companies are not only reducing packaging expenses but also promoting their brand image through product customization.
Flexible packaging companies use thin materials that make way for printing of designs, company logos and several other attractive visuals. Another great reason many companies are adopting flexible packaging is its suitability for ready-to-eat, pasty, liquid and other sorts of foods. Besides preventing foods from getting contaminated, flexible packaging can withstand the effects of handling and impact. Say for example, coffee bean packaging is a very good example of effectiveness of flexible packaging as it retains the perfect flavor of coffee over time.
Packaging Recycling
While companies are seeking ways to establish lasting and eco-friendly packaging solutions for their foods, customers are also keeping an eye on products whose packaging can be recycled. Besides helping to reduce environmental pollution, packaging recycling allows for the re-use of product packaging after disposing of it.