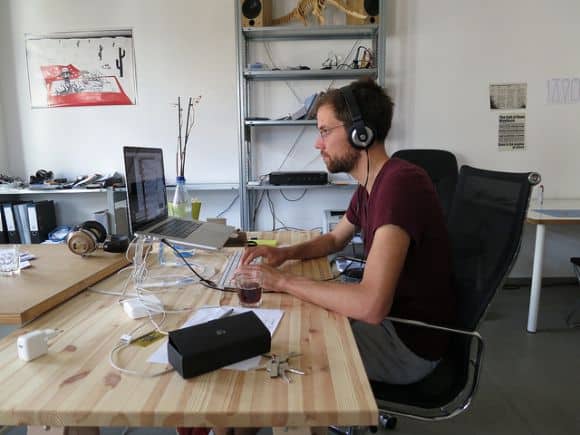 As the first impression that customers will have of your brand, your domain name is like a handshake. If it's weak, people will associate that weakness with your name; if it's aggressive, people might be scared away from what you have to offer. The secret lies in moderation, but how can you take that principle and apply it to your domain name? Here are just a few ideas.
1. Don't Get Too Creative
It's important to remember that your domain name will be half-forgotten by listeners as soon as you finish saying it aloud. If you get too wild with numbers, letters and creative misspellings, you're just asking users to confuse it even further. While you don't want to be too simple with your URL, you don't want to be so complicated that it's impossible to recall your domain name at a moment's notice.
2. Play Around With Keywords
If you lack inspiration for your domain name, consider making a list of ideas, images, concepts and synonyms for your subject matter. For example, if you're an online florist, your keywords might look something like this:
Flowers
Plants
Greenhouse
Bouquet
Roses
Fast
Delivery
Anniversary
It can be a valuable exercise to play around with different keyword combinations. It might reveal the URL that you've been seeking all along.
3. Avoid Copyright Issues
Congratulations! You found the perfect domain name! But it's already been taken by someone else, or it's a variation of an existing brand that might get you into trouble if you use it. It's always better in these cases to play it safe and choose something else. Not only will you avoid lawyers, but you'll also prevent customers from confusing your brand with another.
4. Prioritize Your Needs
Maybe you're looking for the cheapest domain name registration that you can find. Maybe you're willing to spend a little more, but it has to come with a web hosting package that includes a particular amount of bandwidth. There's no right or wrong answer when it comes to your personal needs as a business owner, but make sure that you're aware of these needs before you actually purchase a domain. A little foresight now can save you a lot of stress in the long run.
5. Give It A Test Run
You never know when the perfect domain name in your head will turn out to be a bust in the real world. Before you go live with your new website, ask your friends, relatives and colleagues for feedback. They might have suggestions or concerns that never even occurred to you, but the result will be a much stronger website forged with the opinions of a collective and not just an individual.
Your domain name is just one of the many important decisions that you'll face as you get your business off the ground. If you're serious about future success, don't rush your choice. Take your time and figure out which URL represents your brand in an accurate and engaging way.