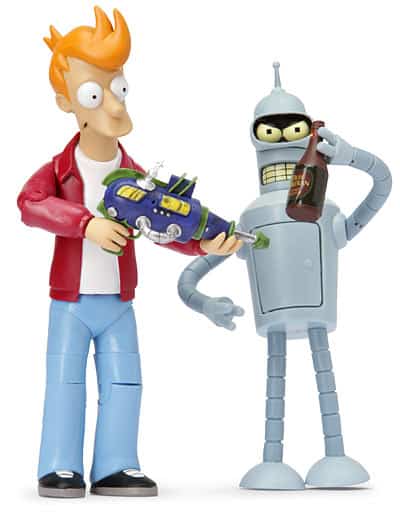 I've been a huge fan of the Simpsons, Family Guy, and Futurama for years now. And what would make my life even more complete? Well, it would have to be a lot but these Futurama Action Figures are definitely a good starting point.
The Futurama Action Figures are packaged in three different sets which include Leela and Zap Branningan. In this first set, Leela's character comes with a gun while Zapp Branningan is most likely going commando but his action figure does include President Nixon's head. The second set is Farnsworth and Hermes which also includes a Nibbler as a bonus figurine. And the third set is the Fry and Bender team. Fry can be found with the Holophonor while Bender features a removable head and interchangeable eye visors.
Prices for the Futurama Action Figures range from $7.99 to $27.99.