Meet Andrea Botez, the Queen of Chess – a title richly deserved by this phenomenal Romanian-American chess player, content creator, and Twitch sensation. Alongside her sister Alexandra, Andrea has captured the hearts of millions with her exceptional talent and magnetic personality.
From her early beginnings to her rise as an influential figure in the chess community, get ready to delve deep into the life of this enchanting young woman who is fearlessly changing the face of modern chess one move at a time. Are you game? Let's journey through everything you've ever wanted to know about Andrea Botez!
Table of Contents
Early Life, Education, And Chess Career Of Andrea Botez
Andrea Botez was born on November 28, 1996, in Dallas, Texas, and raised by Romanian immigrant parents. She learned chess at an early age from her dad and started playing competitively at age six. By the time she was eight, Andrea was already winning national championships in the United States. She attended Stanford University, where she earned a degree in psychology while continuing to play chess professionally. Today, Andrea is a highly skilled chess player with several notable achievements under her belt, including winning two Pan-American Youth Chess Championships and being a former Canadian Women's Champion.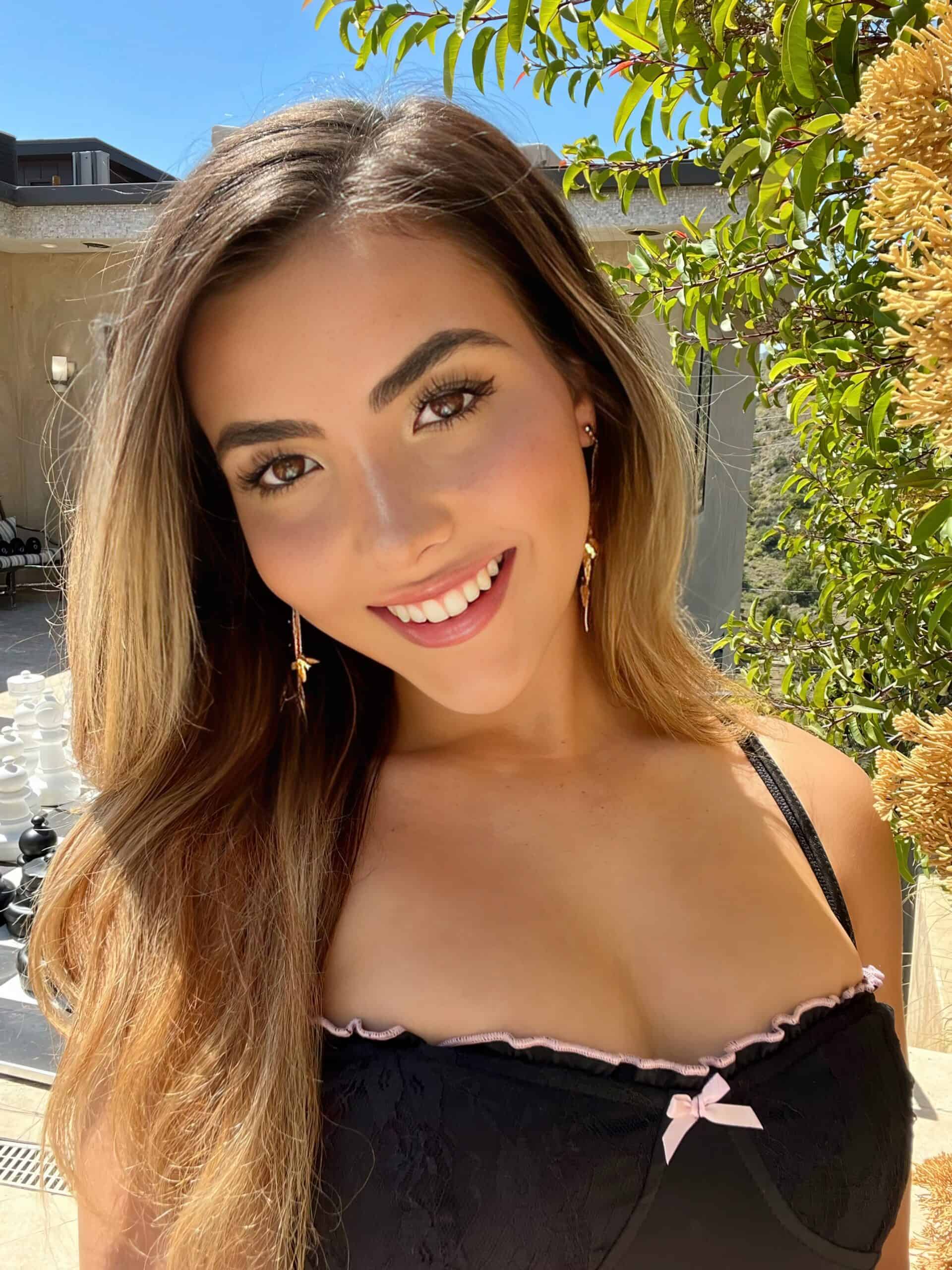 Notable Achievements
As a well-known chess enthusiast, it's impossible not to appreciate the numerous notable achievements that Andrea Botez has reached throughout her career. Here are some of her most impressive accomplishments:
At an early age, Andrea established herself as a strong chess player with multiple local and state championships under her belt.
During her high school years, she won several awards and accolades for her achievements in chess.
One of her crowning accomplishments was winning the prestigious National Girls Tournament of Chess during her high school years.
As a Canadian-American chess player, Andrea has represented both countries in various international chess tournaments, showcasing her talent and commitment to the sport.
In addition to being a successful competitive chess player, Andrea is also widely respected as a chess commentator and educator, providing insightful analysis during live events.
With her sister Alexandra, Andrea created the popular Twitch channel BotezLive, which boasts over 750k followers and has revolutionized how people consume and learn about chess online.
Collaborating with fellow Twitch streamers such as Hikaru Nakamura – Grandmaster and five-time US Chess Champion – has further solidified Andrea's place in the online chess community.
These achievements have contributed significantly to making Andrea Botez one of the most influential figures in modern-day chess entertainment and education.
Playing Style And Strategies
Andrea Botez, the 25-year-old Canadian-American chess prodigy, is known for her aggressive playing style and sharp strategies on the board. With a preference for utilizing the London system against strong opponents such as International Masters (IMs), Andrea's expertise has captured the attention of many chess enthusiasts.
In addition to her signature moves, Andrea's analytical skills and critical thinking, honed through years of education and collaboration with her sister Alexandra, have made her an integral figure in the online chess community. As a Twitch streamer and content creator, she shares both entertaining gameplay and valuable insights into effective chess tactics that resonate with viewers around the globe.
Andrea's Success In The Online World
Andrea's success in the online world is a testament to her talent and passion for chess. From her engaging YouTube videos to her record-breaking Twitch streams, she has made an impact on the chess community like never before. Read on to discover how Andrea is changing the face of chess promotion and education through digital media.
YouTube And Twitch Channels
As a chess enthusiast, I've been following Andrea Botez for a while now, and I must say that her YouTube and Twitch channels are some of the best places to learn about chess. On her Twitch stream, she not only plays high-level games but also breaks down the moves in real time so viewers can understand the strategy behind them.
In addition to gameplay, Andrea's YouTube channel is filled with helpful tutorials on how to improve your game, as well as insightful commentary on current chess events. Her collaborative series with fellow streamer Hikaru Nakamura is particularly thrilling and gives fans an opportunity to see two Grandmasters go head-to-head in intense matches. Overall, if you want to improve your chess skills or simply enjoy watching amazing players compete against one another, Andrea's channels are a must-watch!
Popular Series And Collaborations
One of the reasons Andrea Botez has become known as the "Queen of Chess" is due to her popular series and collaborations. Here are some of her best-known collaborations and series:
Botez Gambit: This is a hilarious and informative podcast-style series that Andrea hosts with her sister Alexandra. The show features interviews with other chess players, coaches, and personalities while also showcasing the Botez sisters' chemistry and humor.
PogChamps: This is a tournament hosted by Chess.com that brings together popular internet personalities who are relatively new to chess. Andrea was one of the commentators for the event, which attracted over 10 million viewers across Twitch and YouTube.
Q&A Streams: One of the unique aspects of Andrea's channel is her emphasis on education and interaction with viewers. She often hosts Q&A streams where she answers chat questions in real time while playing chess.
Coaching: Along with Alexandra, Andrea offers coaching services on their website, botezlive.com. They have worked with thousands of students, from beginners to advanced players, improving their skills through personalized training programs.
Team Nigma: In 2020, Andrea signed on to be an ambassador for Team Nigma, a professional esports organization that competes in Dota 2 tournaments around the world.
These collaborations have helped solidify Andrea's status as a top-ranked content creator among chess enthusiasts, providing both entertainment and knowledge to her growing fan base.
Impact On Chess Promotion And Education
As a professional chess player and Twitch streamer, Andrea Botez has made significant contributions to the promotion of chess. Her popular twitch channel BotezLive has brought together thousands of fans worldwide, with many exposed to the game for the first time through her engaging content.
Andrea's success in building an online following has also contributed significantly to promoting education about chess. She regularly collaborates with other professional players and streams lessons on tactics, strategies, and opening moves that appeal to audiences, from beginners to experienced grandmasters. This approach is what makes her followers believe she is not only playing but also teaching them how it all works in practical scenarios.
The Botez Sisters: Chess And Education Nonprofit
Andrea and Alexandra Botez have also made a name for themselves by using their platform to promote education and mentorship through their nonprofit organization, which utilizes chess as a tool to help young people develop critical thinking and problem-solving skills. If you're curious about how the sisters are impacting the world of chess beyond just streaming games, keep reading!
Dynamic On Twitch And YouTube
I have always been fascinated by the Botez Sisters' dynamic on Twitch and YouTube. With their natural talent for chess and a playful sense of humor, Alexandra and Andrea entertain millions of viewers every day. Their streaming channel, BotezLive, features daily shows that are both informative and entertaining for chess enthusiasts worldwide.
There is no denying that the Botez Sisters have become popular influencers in the online gaming community. They offer an inclusive platform where everyone feels welcome to play chess regardless of skill level or background. The sisters make it a priority to provide their audience with engaging content such as speed runs, commentary on top-level matches, and educational lectures from their website Chessable.com.
Mentorship And Coaching
The Botez Sisters' provide invaluable mentorship and coaching to young players, encouraging more participation in this magnificent sport. Andrea Botez's passion for teaching chess has led her to create a unique platform on Twitch, where she shares her love for the game with everyone.
Andrea's mentorship and coaching have been an essential part of many young players' growth journeys who have competed successfully at high levels, thanks to her guidance. As a result, the BotezLive community has become one of the most popular channels on Twitch, featuring incredible life stories and inspirational interviews with world-renowned experts in various fields, such as acting, sports, entrepreneurship, etc., all while playing some thrilling games! The combination of entertainment plus learning made it very useful for people who want to learn from their favorite personalities without even realizing they are doing so through games like chess.
As Andrea continues inspiring women (and men) alike to conquer any hurdle when it comes to achieving their goals in life – both on and away from the board – it becomes increasingly evident that mentorship plays an important role in creating future champions by providing opportunities for them along every step of their journey towards discovery.
Andrea's Interests And Hobbies
Andrea Botez is not just a chess enthusiast; she also has a wide range of interests and hobbies. She enjoys indulging in music and singing, playing outdoor activities and sports, as well as contributing to various charity and social causes.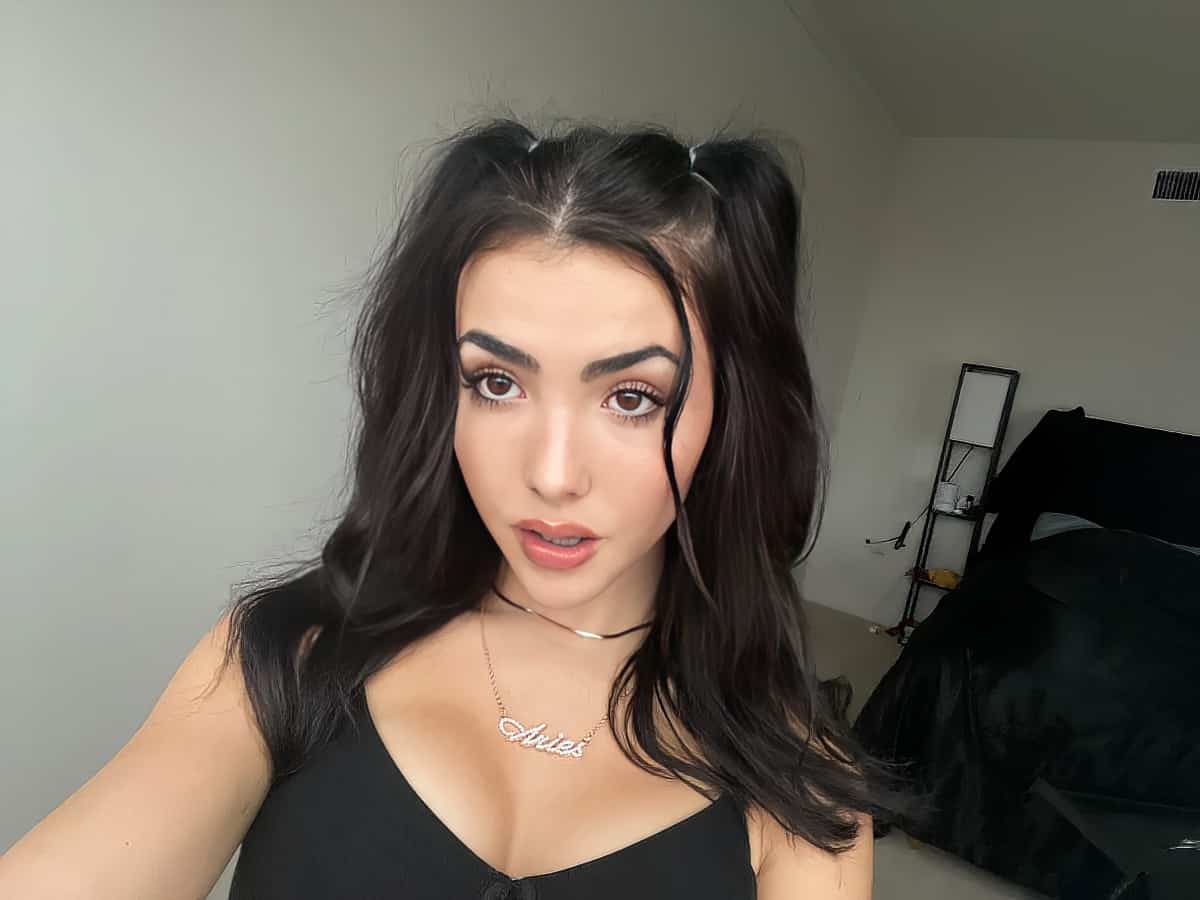 Music And Singing
As much as I love chess, there are times when my mind needs a break from all the strategies and tactics. That's why I turn to music – just like Andrea Botez. While preparing for tournaments and making YouTube videos, Andrea enjoys singing as a way to relax and unwind. It's not surprising that she has a great voice since her mother is an opera singer!
Andrea even sang live on Twitch during one of her streams – showing off her vocal talent to her fans. When asked about how music helps with her chess game, she said that it allows her to have moments of calmness and focus before games. As someone who also loves music, I understand what she means – sometimes, we need something outside of our main interests to help us reset our minds.
Despite being busy with both chess and content creation, Andrea still finds time to develop herself in other areas, such as singing. Her dedication to exploring diverse interests shows how she truly embodies the meaning of "living life inspired by passion."
Outdoor Activities And Sports
She loves incorporating outdoor activities and sports into her chess training routine. It helps her maintain a healthy mind and body while improving her endurance, focus, and decision-making skills on the board. Some of her favorite outdoor activities include hiking, running, swimming, and cycling.
In addition to physical fitness, she believes that playing other sports can also enhance one's chess abilities by developing strategic thinking, pattern recognition, visualization skills, and awareness of body movements. For example, she has found that practicing yoga or martial arts has helped her stay calm under pressure and improve her balance and flexibility during long games. As a chess enthusiast who enjoys exploring different ways to improve my game beyond the boardroom setting, I strongly encourage others to incorporate outdoor activities and sports into their own training regimen as well.
Charity And Social Causes
I'm proud to say that, as someone who's passionate about chess and social causes, Andrea Botez is an inspiration in more ways than one. She regularly supports various charities through her content or via direct donations, with a focus on giving back to people in need across the globe – from helping victims of natural disasters to supporting children's education programs. One notable example was when she raised over $10k for COVID-19 relief efforts by streaming non-stop for 24 hours.
Furthermore, Andrea has used her online presence to raise awareness about important issues affecting the chess world and beyond. She advocates strongly for gender equality in chess and has called out sexism within the game numerous times. Most recently, she spoke out against a controversial policy banning female players from wearing certain clothing items at tournaments, which sparked significant debate within the community. It's inspiring to see such a well-known figure using their influence to drive positive change both locally and globally!
Andrea's Advocacy For Women In Chess
Andrea Botez is a fierce advocate for women in chess, serving as an inspiration and role model for aspiring female players while fighting against sexism and harassment in the chess community.
Role Model And Inspiration
Andrea Botez is not only an accomplished chess player and content creator, but she is also a role model to many young women who aspire to become successful in the traditionally male-dominated field of chess. Her rise to fame in the online world has shown aspiring players that anything is possible with dedication, hard work, and a supportive community.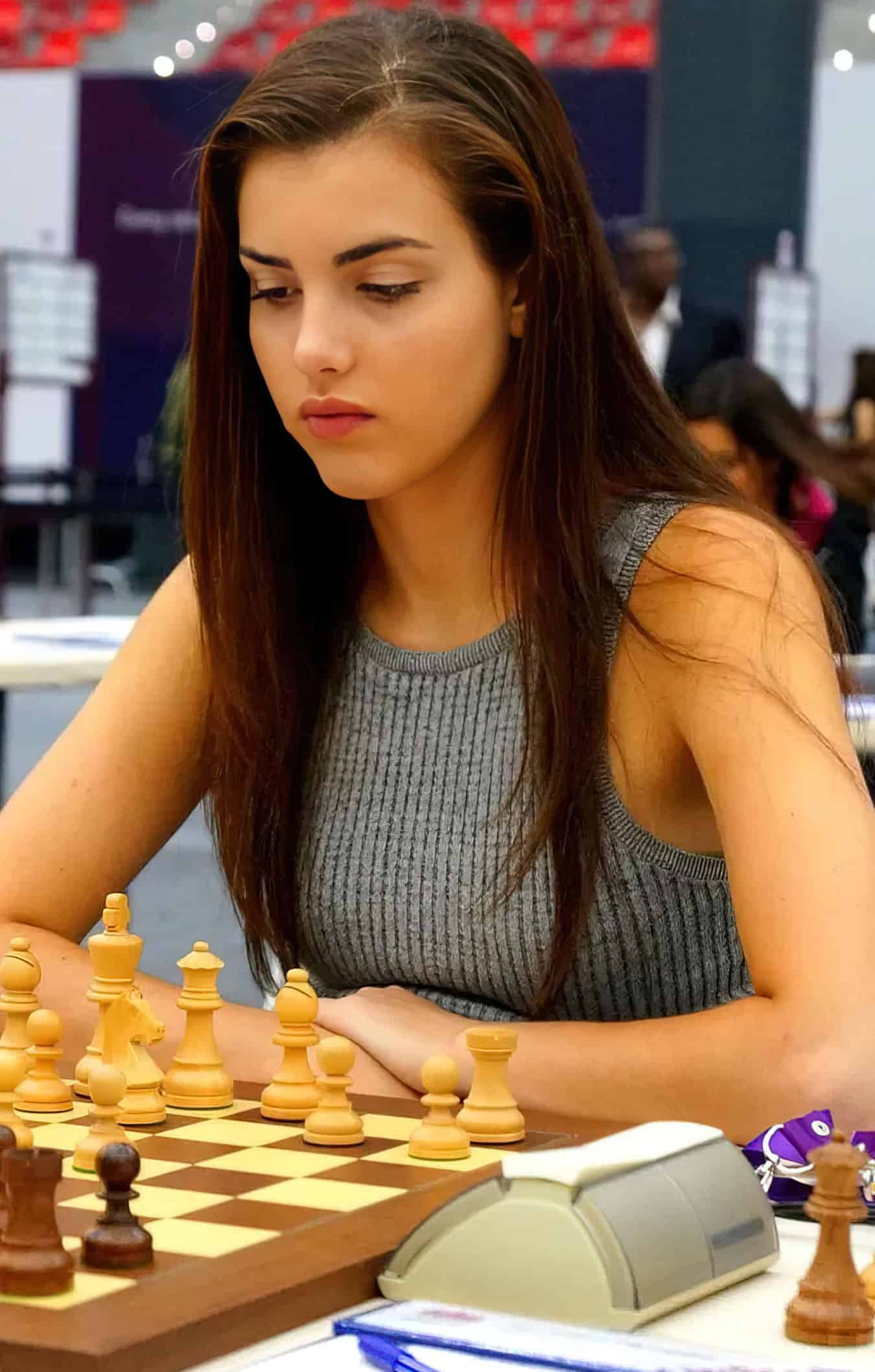 As a woman of Romanian descent, Andrea's success story has inspired many individuals from different backgrounds to pursue their dreams. She is vocal about her experiences as a female chess player and uses her platform to advocate for equality and respect for all genders in the sport. Her efforts have earned her much admiration from both casual viewers and avid fans of the game.
Fighting Against Sexism And Harassment
As a female chess player, I have personally experienced the toxicity and sexism prevalent in the chess community. Andrea Botez, however, refuses to let this stop her from pursuing her passion for the game. She has been an advocate for gender equality in chess and has spoken up against sexist remarks and harassment that many women face.
Botez's advocacy extends beyond just speaking out about these issues; she actively works towards creating a more inclusive environment in which everyone can enjoy playing chess without fear of discrimination. Her efforts have not gone unnoticed by those in the community, as she has become a role model for aspiring players who may have previously felt discouraged by these challenges.
The Reception Of Andrea Botez
Chess professionals and fans alike have praised Andrea Botez for her talent, charisma, and advocacy for women in the sport. But what does Andrea herself think about her growing popularity and impact on the chess world? Keep reading to find out.
Quotes From Chess Professionals And Fans
As a chess enthusiast, I am always interested in hearing what professionals and fans have to say about Andrea Botez. Here are some quotes that stood out to me:
"Andrea is fearless on the chessboard, always looking for creative ways to win. Her passion and love for the game are infectious, making her a great ambassador for chess." – Hikaru Nakamura, five-time United States Chess Champion.
"I love watching Andrea's streams because she makes chess fun and accessible to everyone. She has a unique way of breaking down complex ideas into simple concepts that anyone can understand." – Magnus Carlsen, World Chess Champion.
"Andrea is one of the most exciting players in chess today. Her tactical skills and ability to think outside the box make her a formidable opponent for anyone." – Fabiano Caruana, American Grandmaster, and former World Chess Championship challenger
"As a female player myself, I find Andrea's advocacy for women in chess inspiring. She is a great role model for young girls who want to pursue their passion for the game." – Hou Yifan, Women's World Chess Champion.
"I first heard about Andrea when she pulled off the famous 'Botez Gambit' against Hikaru Nakamura on stream. Since then, I've been following her career closely and am always impressed by her creativity and tenacity on the board." – Eric Hansen, Canadian Grandmaster.
Overall, it's clear that Andrea Botez has made quite an impact on the chess world as both a player and content creator. Her fearlessness, creativity, and passion have earned her fans from all over the globe – including some of the sport's biggest names.
Andrea's Own Thoughts And Opinions
"Personally, I am so grateful for the support and encouragement from the chess community. It has definitely helped me to become more confident in my playing style and strategies. As a female player, I feel it is important to speak out against sexism and harassment in any form, whether online or offline, and to promote gender equality in chess.

I strongly believe that technology has revolutionized chess education and promotion. My Twitch channel BotezLive has allowed me to connect with thousands of fellow chess enthusiasts from around the world while also providing a platform for promoting positive change within the community. It's amazing to see how much impact we can have by using these online platforms effectively as a tool for making real-world changes."
The Future Of Andrea Botez In Chess
As a chess enthusiast, I can't help but wonder about Andrea Botez's future in the game. Although there is no specific information available as of now, her achievements and contributions to the chess world so far are promising for what's to come. With her unique playing style and strategies, she has already made a name for herself as a Grandmaster and influencer.
One thing that sets Andrea apart from other chess players is her dedication to using online platforms like YouTube and Instagram to promote the game. Her success on these channels has led many people to become interested in learning about chess or improving their skills. Given this impact on the community, it's likely that we'll continue seeing more from Andrea Botez in the future – whether as a player, coach, or content creator with new ideas for encouraging others to love this classic game just as much as she does.
Conclusion
In conclusion, Andrea Botez is a rising star in the world of chess and online entertainment. With her impressive skills on the board and her captivating personality on Twitch and YouTube, she has captured the hearts and minds of fans worldwide.
Her impact on promoting chess education cannot be overstated, as she tirelessly works to inspire young players and advocate for women in the game. And with her non-profit organization, The Botez Sisters, Andrea is giving back to the community that has given so much to her.
Whether you're a casual follower of chess or a seasoned professional, it's impossible not to be impressed by Andrea's talent and dedication. We can't wait to see what this exciting young player will achieve next!
Frequently Asked Questions
Who is Andrea Botez, and what makes her the Queen of Chess?
Andrea Botez is a renowned chess player, commentator, and content creator on various social media platforms. She earned the title "Queen of Chess" due to her exceptional skills in playing chess as well as for being an influential figure in promoting the game among young people.
What inspired Andrea Botez to pursue a career in chess and content creation?
Andrea has been passionate about chess since childhood and was introduced to it by her father, who is also a skilled player. In recent years, she combined her love for the game with her interest in digital media and started producing engaging content related to chess that resonates well with young audiences.
How has Andrea Botez contributed to the growth of women's representation in competitive chess?
As a female player herself, Andrea advocates for gender equality within competitive sports, including chess. She has participated in tournaments specifically designated for female players, supported campaigns aimed at increasing women's participation in sports, and regularly highlights stories of empowering women through her online platform.
Apart from playing & commentary, what other activities does Andrea participate in to create awareness around Chess?
In addition to traditional forms of gameplay – such as live matches played against opponents or via AI systems – Andrea frequently produces educational videos teaching viewers strategic tactics used within games whilst also sharing insights into broader trends shaping their evolution over time.
Moreover, she often conducts streams where she shares knowledge on how future generations can get involved with one of America's oldest pastimes, still enjoyed by millions today!